It's not your typical Indian restaurant, but it does serve the same delicious flavours from Tikka Masala, to Raita to butter sauce.
Chutneys is differently Indian, located off Banks Road in Kelowna. It is the fourth franchise in B.C., with others in Abbotsford, Langley and Surrey.
Owner Ray Garcha said the concept is a healthy way to eat Indian food, based on a quick-serve restaurant.
Chutneys Indian Grill was created by the same duo who were the first franchisees Mucho Burrito in B.C., a fast-casual Mexican restaurant.
"So, they took the idea of this quick-serve style restaurant and integrated Indian food and flavours into it," said Garcha. "We have Indian street food, marinated chicken, and garbanzo beans, among other things."
Customers can create their own bowls or build their own 'burroti', a roti-style burrito, or build a plate if they're feeling extra snacky.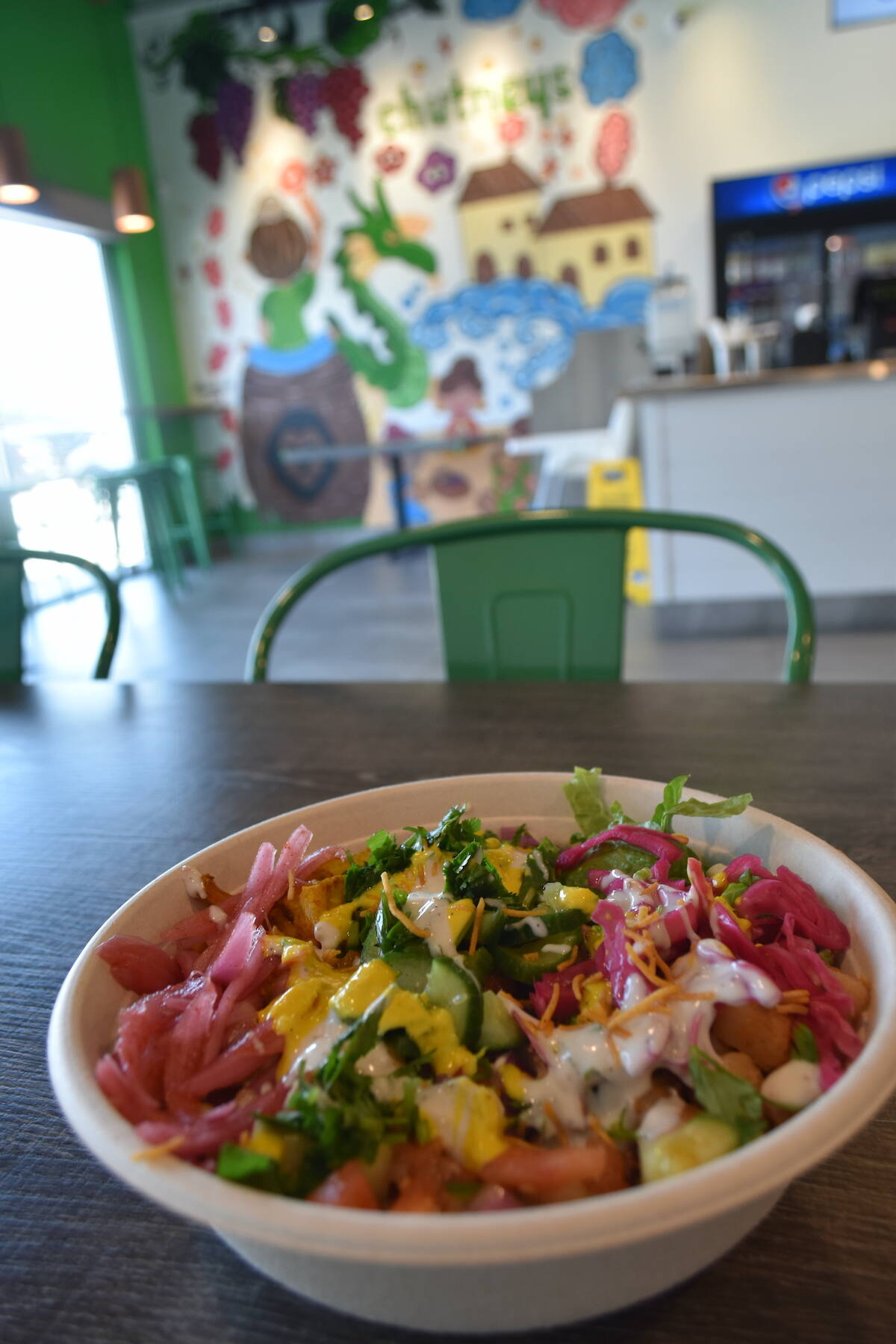 When Garcha visited the Lower Mainland locations more than two years ago, he was immediately reminded of the flavours of his late mother's cooking.
"Me, being Indian and loving this kind of food, this really pays homage to my mom. I miss her food and I don't cook and she would want me to be eating Indian," laughed Garcha.
He says often people think of Indian food as multiple shared plates that need a nice lay down after to help digest. But, Chutneys style of Indian cooking is healthy, quick and easy to eat if on the run.
"A big motive for me is to be healthy and stay healthy, and this style of food offers that."
Located in the same parking lot as Walmart, Garcha says Chutneys is central for shoppers, hotel guests, UBCO students and Rutland residents.
Besides traditional Indian sodas and lassis, Garcha is also looking to bring in Indian beers and local wines.
Chutneys Indian Grill had its grand opening in May and is now open from 10 a.m. to 10 p.m. Sunday to Thursday and 10 a.m. to 11 p.m. on Friday and Saturday.
---
@Jen_zee
jen.zielinski@bpdigital.ca
Like us on Facebook and follow us on Twitter and subscribe to our daily and subscribe to our daily newsletter.