The following appeared first in the latest edition of the Revelstoke TIMES magazine, which can be found in local businesses and the Revelstoke Review office.
It was a warm summer night in June when the days were still long, and the sunsets held on forever—the sun itself refusing to dip behind the tall mountains that beckoned it to the west. Max Vidricaire and five of his close friends ventured north, beyond the Revelstoke Dam, to find a winding stretch of road where the light hit the asphalt just right—like he'd imagined it when he put it on his to-do list a year before.
"It all comes full circle is when you just support your friends and support everyone creatively," said Vidricaire.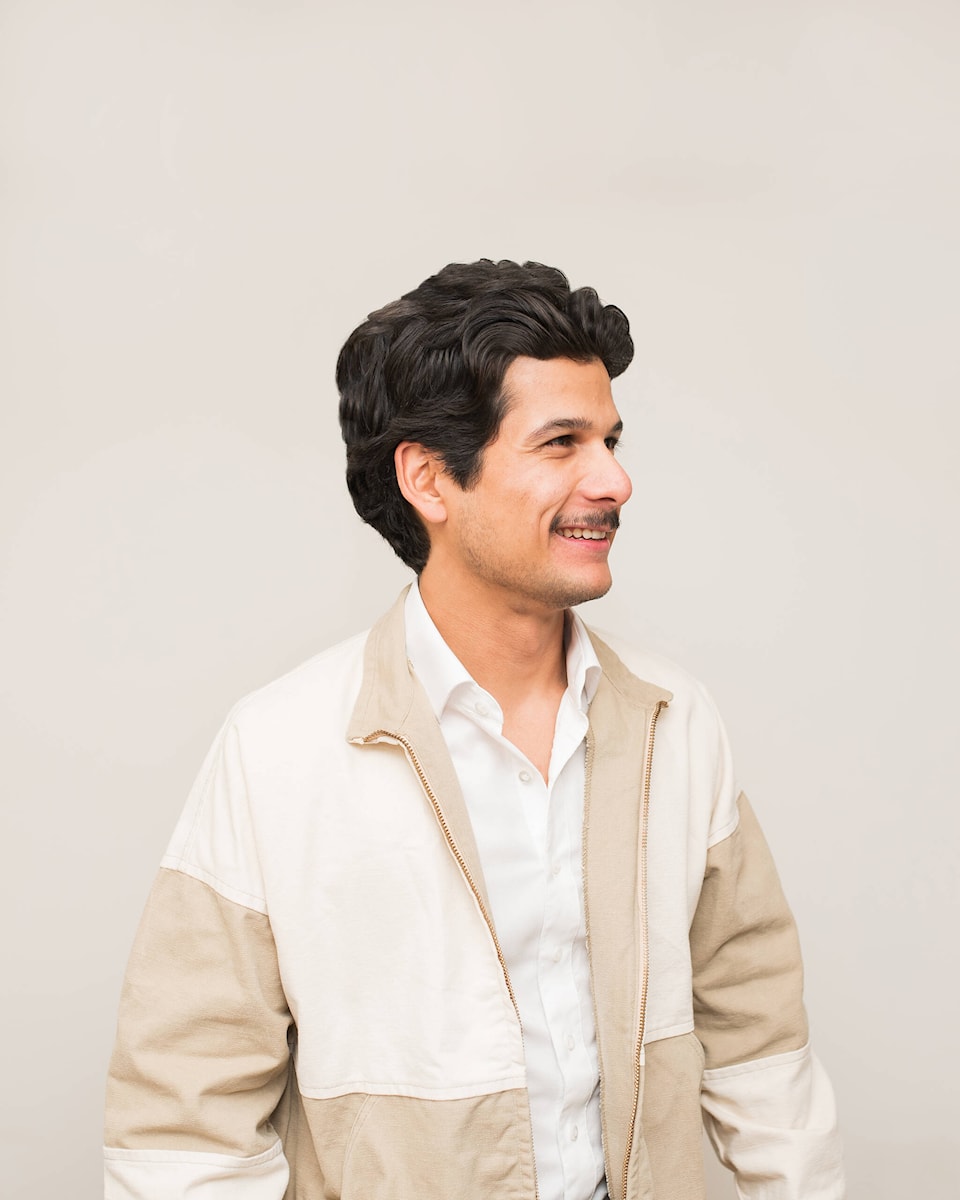 Max Vidricaire has become a familiar face in Revelstoke since his arrival in 2021. The photographer has a unique eye for detail that is heightened by his chosen medium: film photography. Vidricaire's work has taken many forms, whether it's a postcard-worthy snap of a vintage truck, a pastel-packed brand shoot, or a micro homemade music video for a pop song. Vidricaire explained how the latter came to be, and why its place in his accomplished Instagram profile is as important as any of the work he's been paid to do.
"First and foremost, it's important for people to take on projects for fun with friends," said Vidricaire.
Without his friends, Vidricaire's 'Blinding Lights' shoot –as the project was titled when he released it on Instagram– would never have happened. It started with two of Vidricaire's friends, Jaeden Schneider-Clark and Dalton Waite, buying motorcycles in the summer of 2022.
Vidricaire recalled he and his friends formulating a loose plan to one day shoot some film photography of the bikes. Maybe throw in a small video for good measure.
After that early brainstorming, the project was filed away in Vidricaire's 'to do list'. With a checklist divided into deliverable commercial work and passion projects, the motorcycle shoot fell under the latter, where it sat for a year.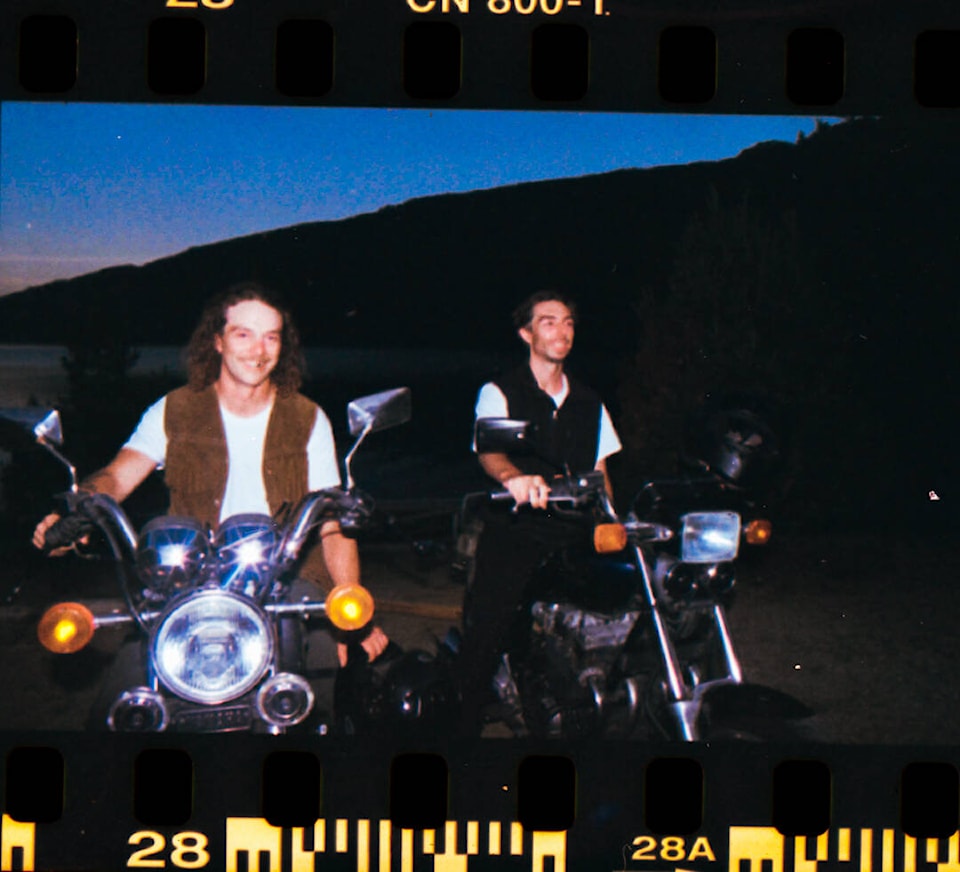 This past June, the shoot finally came together when Vidricaire assembled Cameron Keith, Shota Ida, Jack Ryan, Schneider-Clark and Waite to do it.
"Whoever could fit basically in the 98' Chevy Blazer was who came out," said Vidricaire.
The group headed north on Highway 23 above the dam, where they filmed and shot the segment before the sun disappeared.
Ordinarily, Vidricaire would find himself exclusively behind the camera taking film photos. On the 'Blinding Lights' shoot, however, he took on the role of director, producer, and photographer.
Vidricaire first picked up a film camera in 2020 after finding one of his dad's old ones. His dad offered it to him, and Vidricaire started working with the camera—trying to get better at shooting with it. Vidricaire had already been photographing with a digital camera for years before starting with film, but he said it was film photography that opened doors for him.
READ MORE: Revelstoke Railway History: The last of the Iron Horses
"More recently, doubling down on film photography– that's unlocked the doors to working with some of the brands that I look up to the most," said Vidricaire.
Having worked with the likes of Rossignol, Arc'teryx, and Patagonia, Vidricaire was able to turn his passion for film photography into a viable new venture within his career. He still also shoots digital, but reserves it for specific work, like weddings. Vidricaire said that learning to shoot film photography has helped him become a better photographer. While taking the photos can be just as quick, the new platform made him pay closer attention to things like framing and composition.
Vidricaire also develops his own film, which he explained added to the adventure of learning how to do film photography.
"I ordered a film development kit and started just doing it out of my kitchen and out of my basement," he said.
The early stages of learning to develop his film were tough.
"At first everything just felt pretty wild. Like it was brand new to me," he said.
Vidricaire explained the difference between developing your own film instead of bringing it into a lab. He said that with the lab, you trust their process, so if the film doesn't turn out the way you expected, you assume that the problem was with the photo. When you take the reins of developing the photos yourself, Vidricaire said that suddenly, if the roll doesn't turn out the way you hoped, the issue could have arisen at any point in the many steps it took to develop the film.
The whole process is metaphorically summed up in one of the development steps: getting the film into the developing tank in the dark.
In a dark room, the developer must feel around in the pitch black to load the roll into the tank. Just like Vidricaire's experience with film photography, the process felt foreign the first time he attempted it but has gotten easier over time. Despite the years of practice, he said the darkroom still proves difficult.
Vidricaire said he owes part of his commercial film photography success to his friend, Cameron Keith.
"I do have to give major kudos to Cam for bringing me out on one of his shoots," said Vidricaire.
Vidricaire's presence on one of Keith's shoots was primarily behind-the-scenes but got some attention from a production company. He documented what was happening between the takes, which allowed him to carve out what would become his niche.
When the idea for the 'Blinding Lights' shoot came up, it was an opportunity for Vidricaire to take a small break from his commercial work. It was a chance to hang out with his friends and try something new with them.
Once the sunlight dipped behind the mountains, the shoot was over.
With a few rounds at the River City Pub in the Regent Hotel, Vidricaire thanked his friends for helping make his vision come true.
"The same reason why I picked up a camera…I picked it up to shoot skiing and have fun with my friends. So, while this isn't the same, I did it to shoot some of my friends on their motorcycles and have fun with my friends that are creating as well," said Vidricaire.
No matter how busy he gets, Vidricaire emphasized the importance of spending time with friends, and supporting the people that support you.
READ MORE: Revelstoke's First Artist in Residence: Sophie Atkinson