Gyro Park in Penticton is home to some of the most unique trees out there — 32 of them to be exact.
Some may have known that, and others may have not before Saturday afternoon.
Either way, local Earth Day festivities on April 22 gave those at the park a chance to learn more about Penticton's natural environment while partaking in activities that help support the urban forest, green transportation and recycling.
"Education is going to be one of those things that's going to drive Earth Day to a whole new level," said Ysabel Contreras, the city's parks planning and capital projects coordinator. "The more education we have, the more creative we can be about our solutions and come to more of a common ground of where we want to be in the future."
City staff said Saturday marked one of Penticton's first-ever Earth Day celebrations.
The day included a scavenger hunt around Gyro Park, interactive urban-forest planning activities and a fresh look at the city's new plans for implementing bicycle-related amenities across Penticton.
Participants of the scavenger hunt were given the chance to learn more about the special trees in Gyro Park. About 60 people completed the task and were each given a free seedling.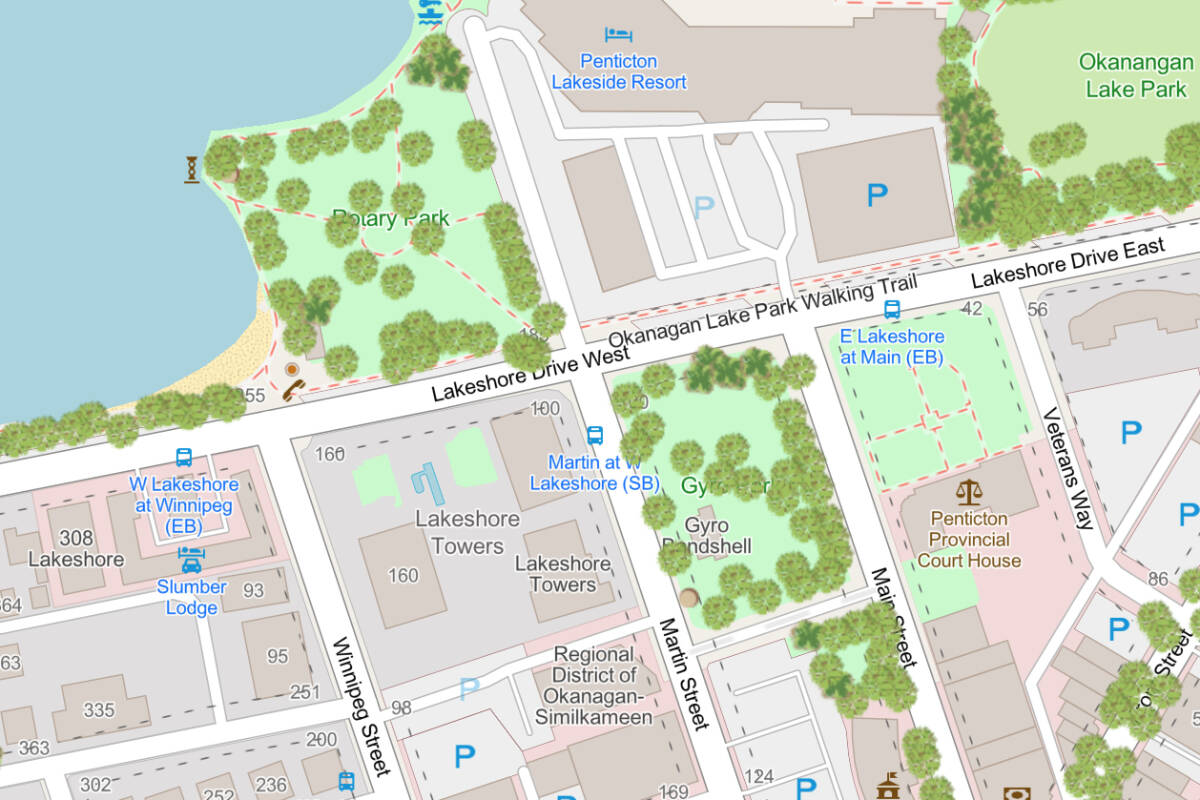 "It's all about community…we're involved, connected and everyone here truly cares about this," Contreras said.
Also featured at the event were a pair of interactive Penticton maps — one for the urban forest and another in support of improving amenities for human-powered mobility across the city.
People can be seen mapping Penticton's urban forest and providing feedback on where they want the city to implement new bicycle-related amenities.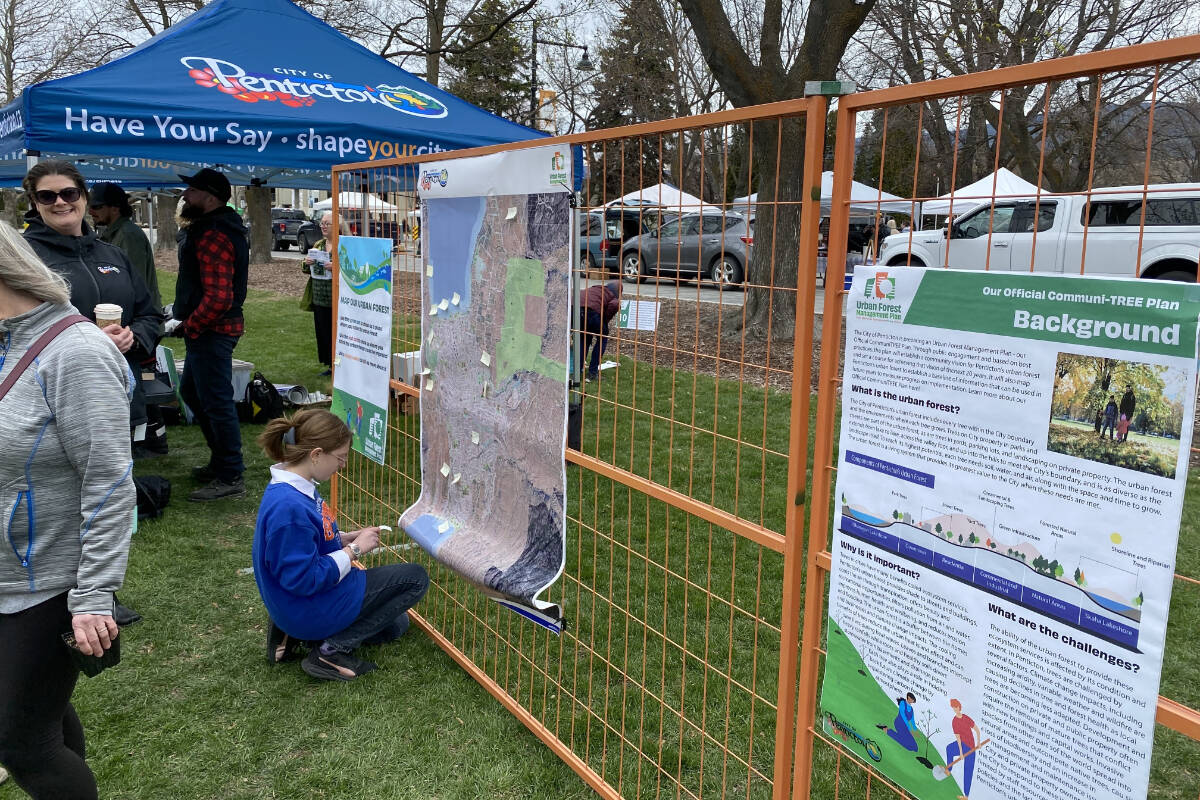 Festivies at Gyro Park on Saturday ran from 10 a.m. to 2 p.m.
"I think an event like this is going to continue to grow, as long as we provide that education to each other and keep each other informed on how we can better utilize our resources," Contreras said.
Earth Day is recognized every year on April 22, and was first celebrated in 1970.
The creation of the day came after an oil spill in Santa Barbara, Calif. in 1969, which resulted in the deaths of more than 10,000 sea birds, dolphins, seals and sea lions.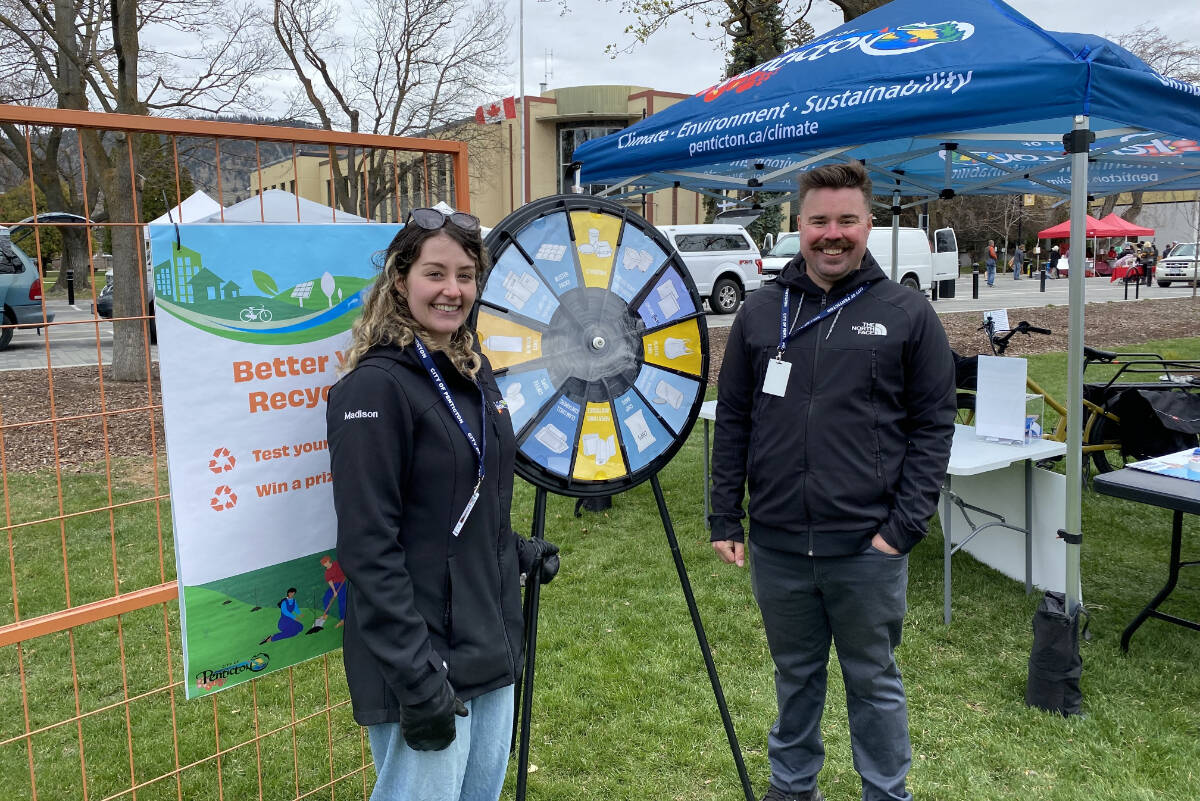 ---
@lgllockhart
logan.lockhart@pentictonwesternnews.com