The love was flowing at Song Sparrow Hall last Sunday night as both longtime and brand new fans showed their enthusiastic appreciation for wildly energetic Five Alarm Funk, back in Salmon Arm on their 20th Anniversary Tour.
Drummer Tayo Branston returned the feeling, shouting his admiration for people from five to 75 years on the dance floor, and for past audiences in Salmon Arm. The band is looking forward to coming back in August for the Roots and Blues Festival. Other than playing for the volunteer wind-up at the festival, Branston said this is the first time the band has played indoors in the community.
Sitting on the stage during a break was five-year-old Fletcher Price, wearing a Five Alarm Funk ball cap and large ear protectors.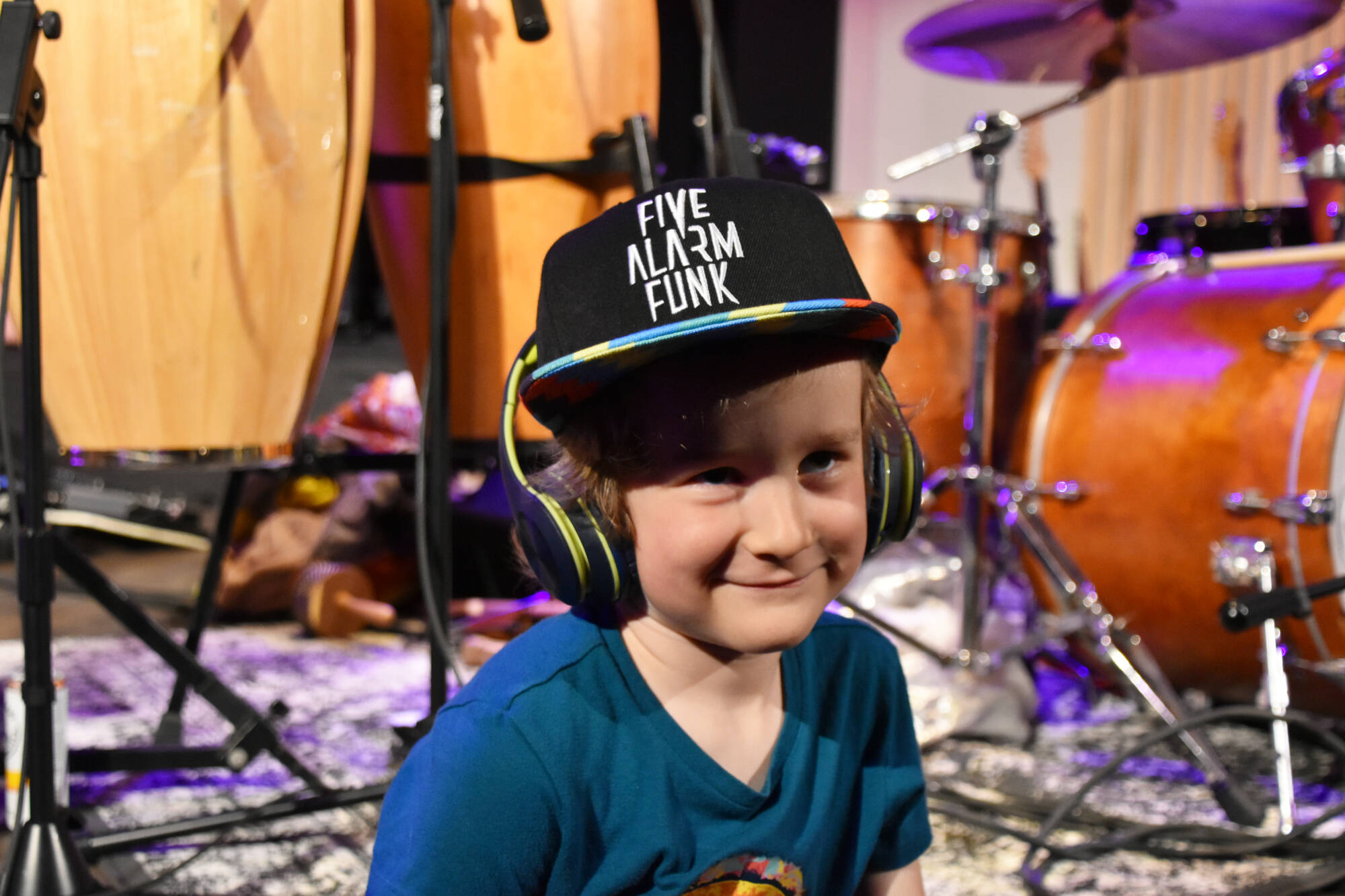 His mom Jenny Fremlin explained that Fletcher was so inspired by Five Alarm Funk at the 2022 Roots and Blues Festival that he decided he wanted to become a drummer. His family found him his own drum set, so now he listens to Five Alarm Funk nearly every day and practises his drums.
Fletcher was thrilled to get to meet Branston before the Song Sparrow Hall show.
Branston gave a shout-out during the show to Tori Jewell, artist liaison with Roots and Blues, who he said has made the band members feel so welcome over the years they've come to Salmon Arm.
Missing from the band was trumpet player and band leader Kent Wallace due to illness.
---
martha.wickett@saobserver.net
Like us on Facebook and follow us on Twitter
and subscribe to our daily
newsletter
.