An Indigenous artist experiencing homelessness in Kelowna proves that beauty can be found anywhere.
Clint Williams, from the Gitxsan (K'san) Nation was sitting on Leon Avenue, in Kelowna, surrounded by his possessions, some snacks and a canvas featuring the beginnings of a new piece of art, when Capital News sat down beside him for an interview.
He was one of approximately 20 people who had spent the night sleeping outdoors on the street. While speaking with Capital News, Williams continued to quietly work on his art, as he does every day amidst the bustle and noise of living without shelter. The interview was cut short when RCMP officers clearing the area told Williams that he had to get up and move to a different location.
Williams is soft-spoken and when asked about his past, he explained that he was formally trained at the K'San Art School, in northern B.C. After completing the four-year program, Williams worked as an instructor at an Elementary school on Gitsugukla First Nation in the north of the province.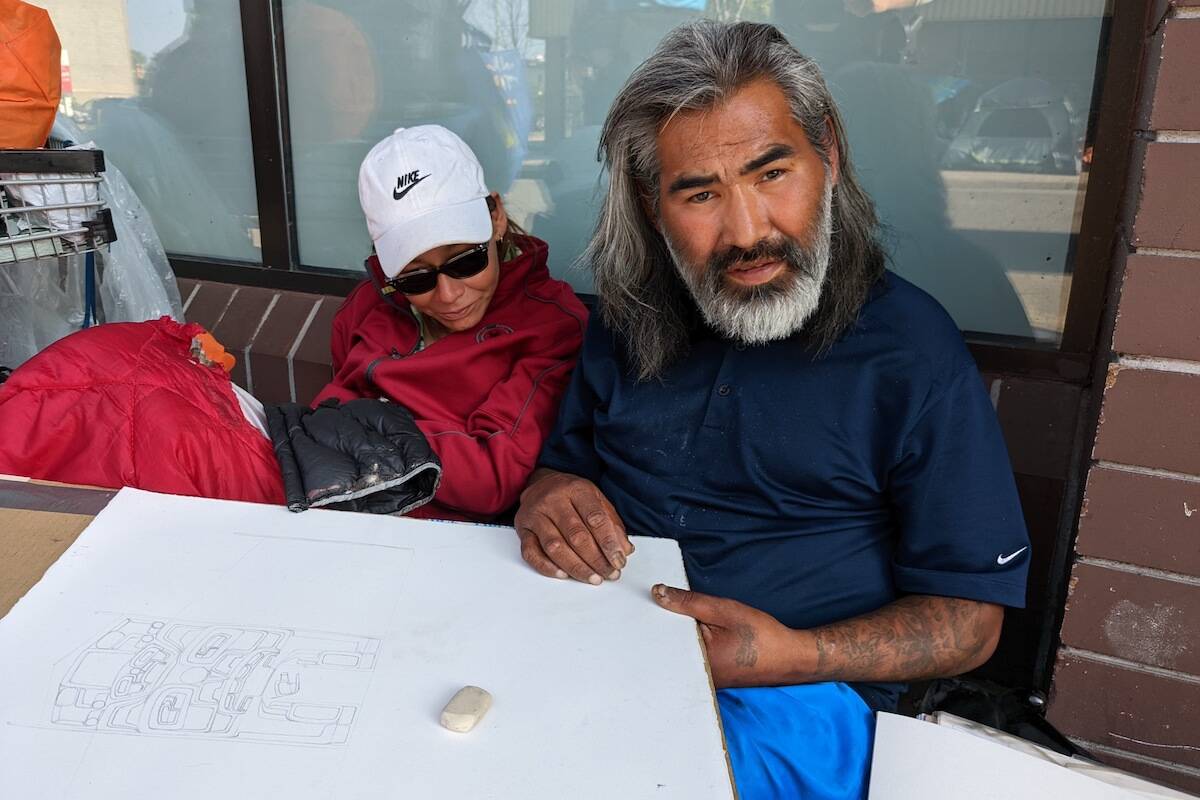 Williams' ability to express himself and his medium of choice has changed and developed alongside his life experiences.
These days, Williams honours his heritage by creating traditional Indigenous pieces of art using a freehand technique. He tells stories through his work and draws inspiration from nature and his past.
Williams typically uses the technique of freehand drawing and painting on large sheets of thick paper or canvas.
His work can be found at Hambleton Galleries in Kelowna. All proceeds from the sales of his work are given to Williams by the gallery.
To learn more about Williams, the Hambleton Galleries or to buy artwork, visit hambletongalleries.com.
---
@Rangers_mom
Jacqueline.Gelineau@kelownacapnews.com
Like us on Facebook and follow us on Twitter and subscribe to our daily and subscribe to our daily newsletter.