A lightning strike on Friday (July 7) near Beaver Valley in Glacier National Park has sparked a wildfire that is now 170 hectares.
To maintain the safety of visitors in the park, Parks Canada closed the Beaver Valley trails and the area south of Grizzly Creek. The fire is south of Highway 1 and is not a threat to people or infrastructure.
The only infrastructure in the area is the Purcell Lodge which is in the backcountry outside of the park. The fire has been spreading away from the lodge, but fire crews set up a sprinkler system at the lodge to mitigate potential risk.
Last night's precipitation of over 15 mm helped slow the fire's growth and reduced the wildfire risk from high to low.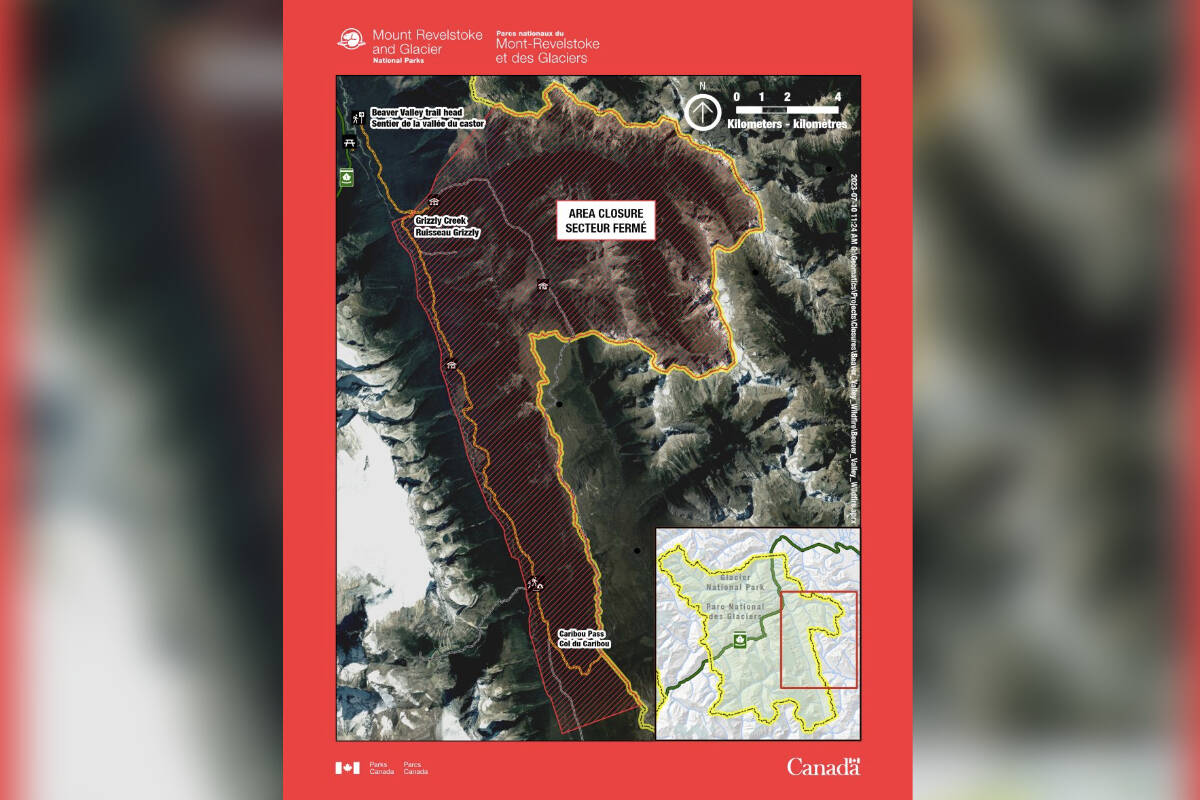 Parks Canada said it will continue to monitor the fire and will also be monitoring for any new fires.
Parks Canada said drivers should be aware the smoke from the blaze may be visible from the Trans-Canada Highway, but the Beaver Valley area will remain closed until further notice.
---
@ZacharyDelaney
zach.delaney@revelstokereview.com
Like us on Facebook and follow us on Twitter and subscribe to our daily and subscribe to our daily newsletter.