Stemming from almost a decade of study into the impacts of property being stolen from Japanese Canadians around the Second World War, the University of Victoria is now taking a global look at the issue.
The Past Wrongs, Future Choices project will run until 2029 as it looks to advance the state of historical and interdisciplinary knowledge about how people of Japanese descent globally were uprooted, interned and dispossessed.
The study will build off of Landscapes of Injustice, a major research project that explored Canada seizing and selling the homes and property of Japanese Canadians in the 1940s and '50s. While many in Canada are likely aware of Japanese internment, the project explored how stripping people of their property removed them from their neighbourhoods, communities and businesses.
"Our project really dug into that question of the permanent destruction of home that was part of the policy of the 1940s," said UVic historian Jordan Stanger-Ross, who led the initiative.
Through Past Wrongs, Future Choices, UVic and about 40 other organizations are now embarking on expanding the body of knowledge on how the Japanese diaspora around the world experienced internment or dispossession in allied countries. The project includes partners from the United States, Australia, Brazil and Japan.
"What does it mean to think about the internment of Japanese-Canadians from the perspective of a global history of anti-Asian racism and its manifestations in the 1940s?" said Stanger-Ross, the project's co-director.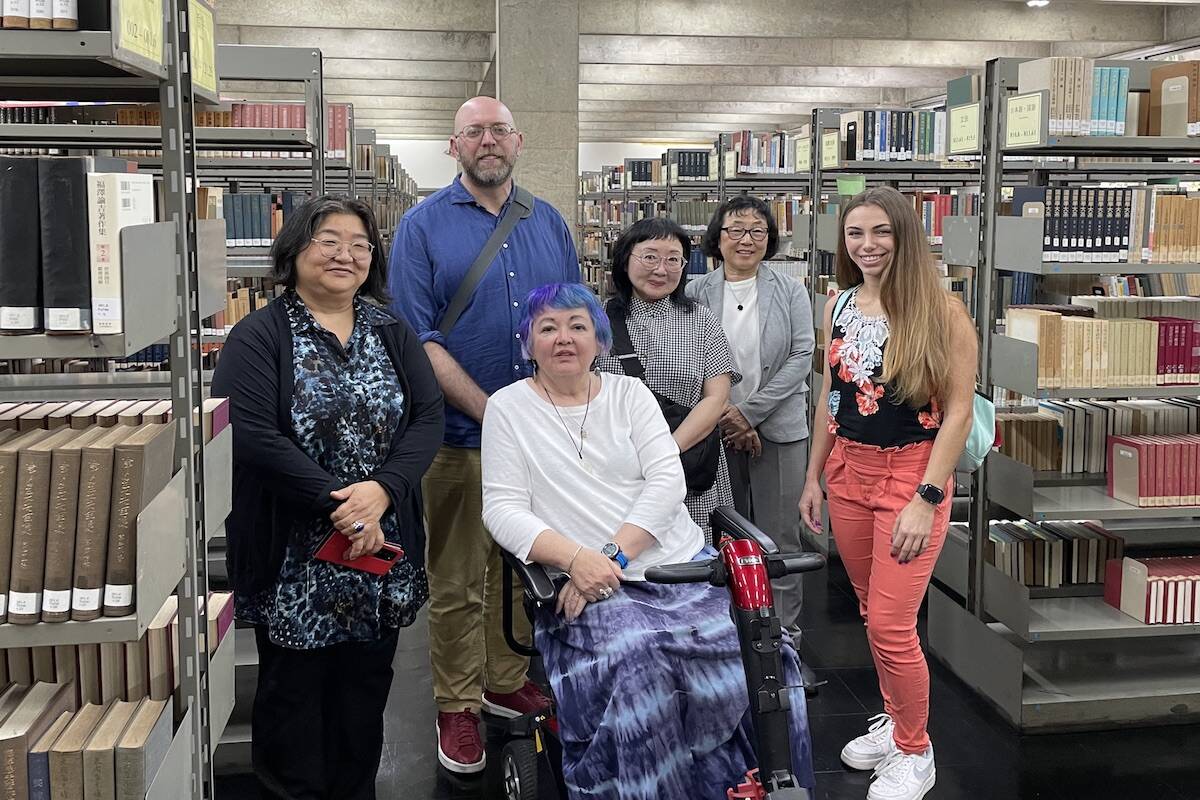 Canada is likely second to only the U.S. when it comes to research into Japanese internment and that positions the country to be a leader in taking a global look at the issue, Stanger-Ross said. Many in this country know the story of internment from school or seeing it portrayed in art, but the topic isn't as widely known in places like Australia and Brazil, the researcher added.
Whereas the Canadian government actively seized property and forced its sale, an Australian presenter told a UVic event last month about how their government denied responsibility for the injustices related to uprooting people of Japanese descent).
It's an example of the comparative and transnational lens that will inform the project's dive into the global harms of internment policies.
"What's motivating some of us in Canada, like myself, is a new way of thinking about the history," Stanger-Ross said.
Like its predecessor, Past Wrongs, Future Choices will lead to teaching resources, museum exhibits and a large digital archive. The new work will also be the subject of a documentary.
It's important for society to critically engage with and pay attention to the mistreatment of people in the past, Stanger-Ross said.
"We need to do a lot of things to guard against those worst impulses that we have, but one of them is to study our history, so I hope the project can actively contribute to an environment of anti-racism in all of the countries participating."