The Crater Creek wildfire near Keremeos grew 4,000 hectares overnight, bringing the estimated total to 41,000 hectares (or 410 square kilometres) as of Sunday, Aug. 20.
BC Wildfire Service announced on Saturday, that the massive wildfire had crossed into the U.S. and now they are working with their partners to the south on a coordinated response in that area.
"We saw overnight growth in the west flank with rank 2 and 3 fire activity which is low to moderate vigorous fire," said BC Wildfire fire information officer Casda Thomas.
There was minimal growth in the Pauls Creek area.
BC Wildfire continued to have structural protection overnight and Sunday with 40 personnel, many of whom are working to set up guards west of Ashnola while also applying water on that area.
The heavy smoke continues to be a challenge for all aerial crews.
On Saturday, the Regional District of Okanagan-Similkameen rescinded evacuation orders for properties in Electoral Area "G" (Rural Keremeos) along the Similkameen River on the west side of Highway 3, from 3675 Highway 3 to 4355 Highway 3.
This area includes Suncatchers RV Park, Riverside MH Park; and Lucky R MH Park.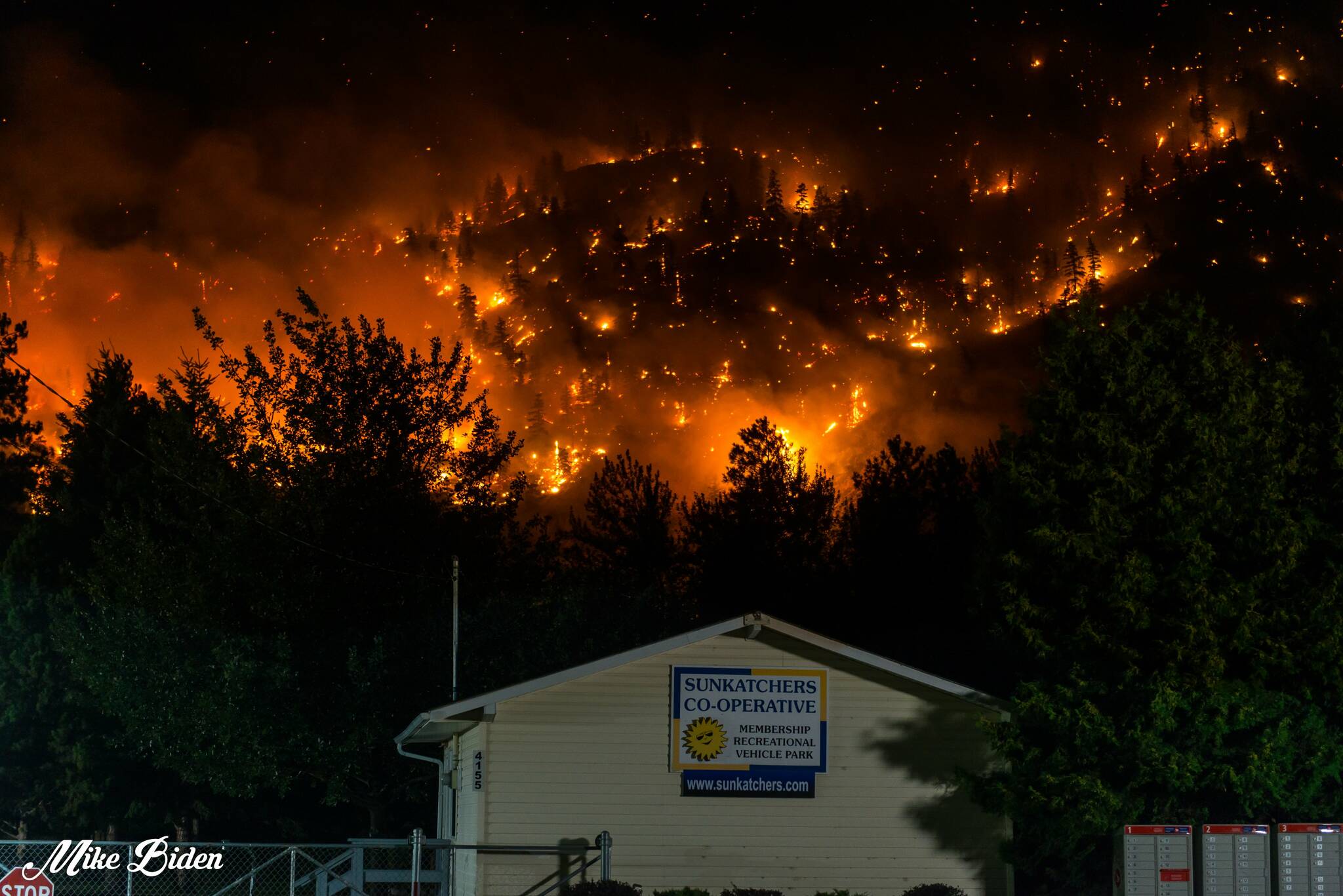 There are 13 properties within the RDOS under evacuation order and another 195 on evacuation alert.