New campers from Kelowna and Kamloops were in Glacier National Park over the weekend, taking part in Parks Canada's 'Learn-to-Camp' program.
The program is run through a partnership with Parks Canada, Mountain Equipment Company, Kamloops Immigrant Services, and Kelowna Community Resources. Now in its seventh year, the program took a brief hiatus due to the COVID-19 pandemic but was back in action once more. Learn-to-camp offers the chance for immigrant Canadians –both recent and old– to experience a rite of passage for so many Canadians: camping. The skills that the campers leave with help them both on and off the campsite.
The goal of the program, as Yenny Yao from the Kamloops Immigrant Services explained, is to break down barriers that prevent new Canadians from camping.
"You learn life skills…you make those connections and that therefore can help you to really integrate –and feel really settled– in a community in Canada," said Yao.
The group met on Friday evening at the Loop Brook Campground in Glacier National Park. Parks Canada picks the campground just before they open it for the season, making the new campers the first to touch the sites for the season. Their tents were on-site, reducing one economic barrier of having to purchase a new tent.
After arriving at the campground, Parks Canada employees worked to help teach the new campers how to set up their camp. They were taught how to put up their tents and organize their campsite so that it was clean and free of any bear attractants.
On Saturday morning when the sun crept over the mountains, reheating the campground after a chilly night, the campers had breakfast before they had their pick of several stations that taught them even more about camping.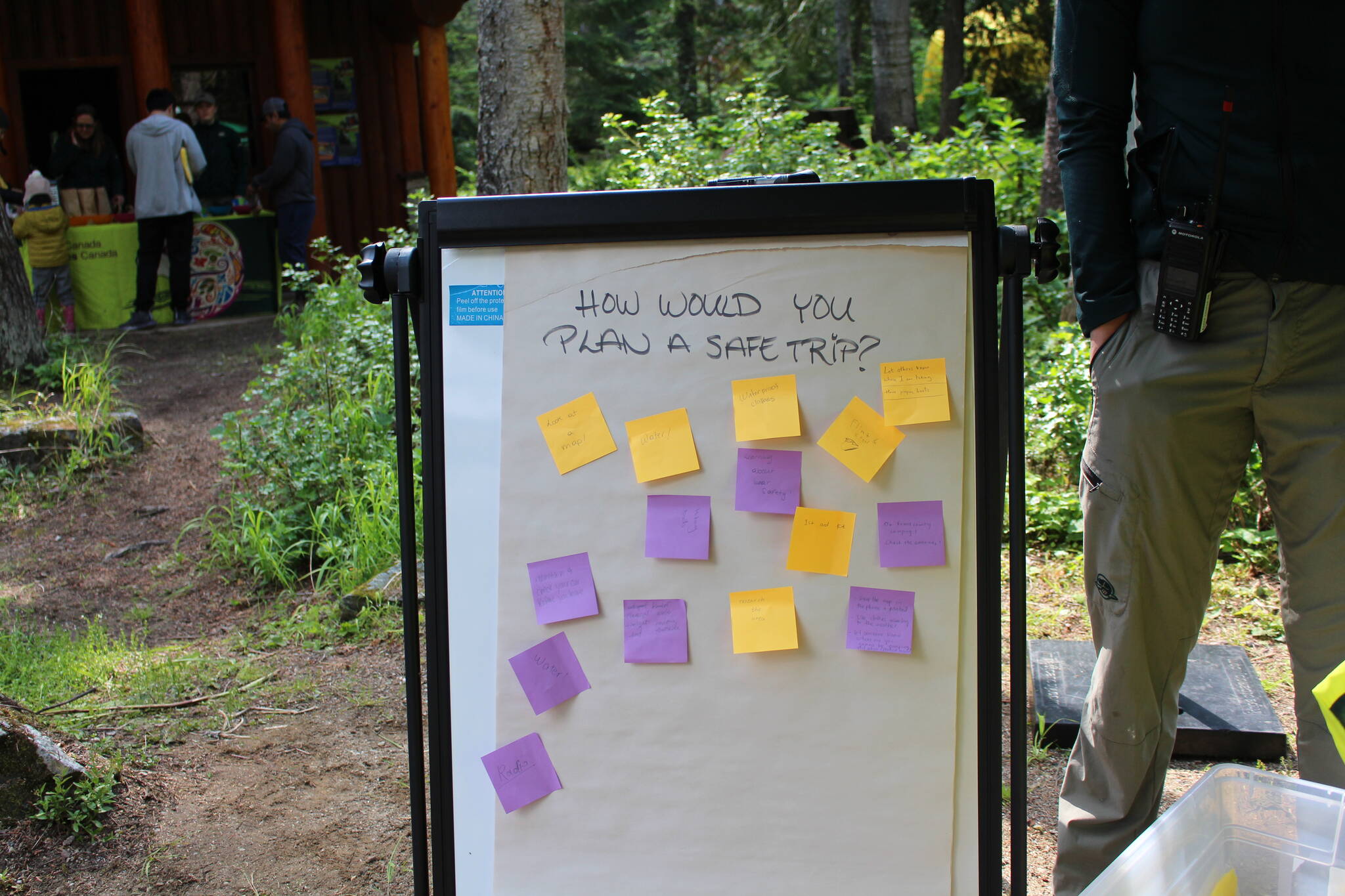 Revelstoke Search and Rescue were at the campground teaching members of the group some of the basics for survival, including the necessities for a camping/hiking kit. Parks Canada also had stations showing the new campers how to plan for a camping or hiking trip, what food to bring and why, and a tutorial on splitting wood, making a fire, and packing a bag.
"This is such an amazing program. I'm so glad that we've partnered with Revelstoke National Park," said Yao.
Yao helped coordinate the roughly 50 participants who signed up for the event. She explained that she'd been one of the campers just a few years prior.
"We're trying to provide as much opportunity as possible to the newcomers to know about a lot of the basic life skills," said Yao.
READ MORE: PHOTOS: Revelstoke Credit Union unveils banking floor renovations
Mitesh Bhalla and Jacqueline Yadav and their son moved to Canada in 2021 from Dubai. They spoke about what the experience was like for them while their son ran around with another young camper snapping pictures on his camera.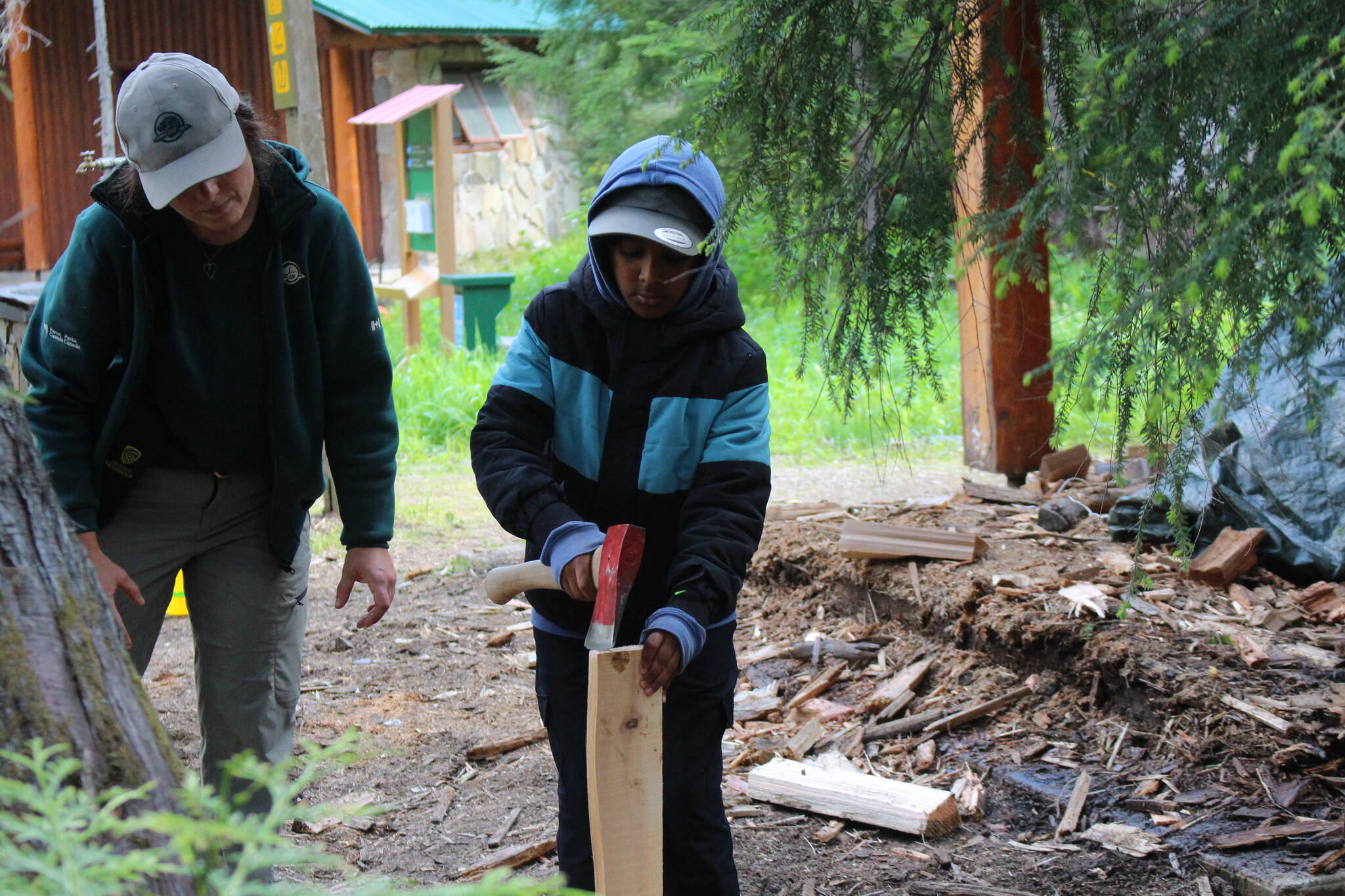 "It's our first-time camping in Canada. And it's– I would say it's the best so far," said Bhalla.
When they arrived in Canada, Yadav and Bhalla faced a tough and foreign environment. Apart from the pandemic that already made life and travel hard, the family arrived during wildfire season.
"We came and there were ashes falling from the sky," said Yadav.
Bhalla and Yadav used to camp with their son before moving to Canada, but the conditions were very different as they often camped in the desert. The two talked about the autonomy they gained by taking part in the 'Learn-to-Camp' program.
"Next time we want to go independent, or with some friends, at least we're aware of certain things," commented Yadav, adding "you're in safe hands right now until you feel you're ready to do it on your own."
Baoying Fu, Michael Hsiao, and their daughter Elba were also trying the program for the first time. Fu was also on her first camping trip ever. She spoke about how comforting the support of the staff at the campground was.
"The sessions that they set up, all those workshops that they have, are just really incredible because they're really informative, and all the staff have been really patient and helpful," said Fu.
She gave an example of earlier in the morning when they first woke up how they were struggling to start a fire, but with some help and support from National Parks Canada Partnering and Engagement officer, Goldie Rich, helped them out.
Apart from the physical skills that they learned; Fu also touched on the intangible benefits of the program. Fu discussed how colleagues of hers and other Canadians will often discuss camping around this time of year, which she always felts excluded from because she'd never done it.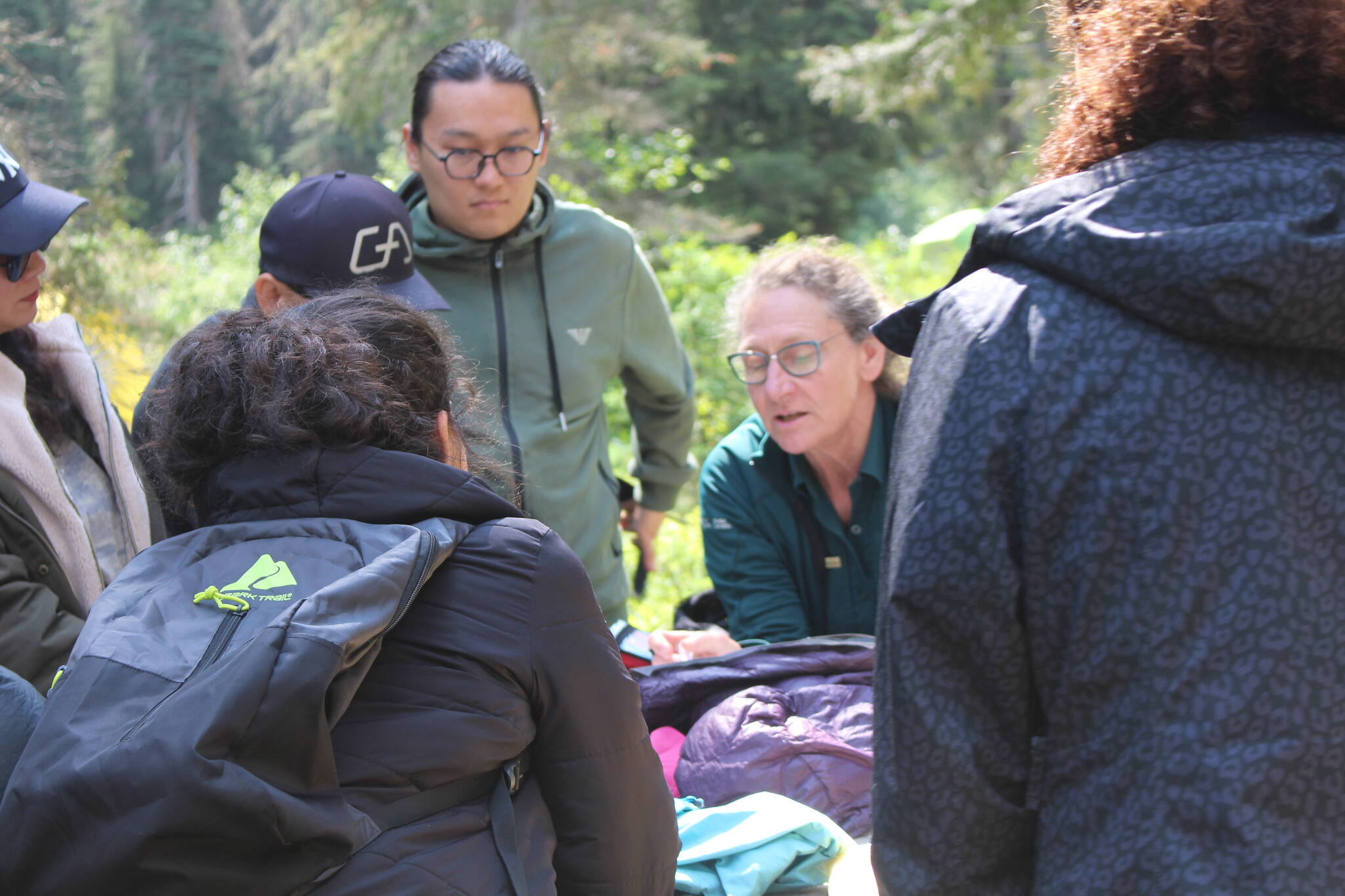 "I enjoy listening to the conversations, but usually, I'm not part of the conversation," she said.
Fu said her experience at the camp will help 'break down that barrier' for her.
Hsiao echoed some of Fu's sentiments with his experience at the camp. He found it interesting seeing so many people, many of whom were immigrants, take part.
"Some are here for job opportunities, economic reasons. Some escaping from warfare, some from political persecution. I think this is like a good example of eliminating barriers for immigrants integrating into our society," said Hsiao.
Hsiao said he felt that the 'Learn-to-Camp' program was a great national example of a program that gives immigrants not just a place in the country, but the tools to succeed and feel at home here.
Looking to his daughter, Elba, Hsiao felt that their experience at the camp has started to build a foundation for her, so that when she goes to school and her friends talk about camping, she won't feel the way her mother did before she got to go.
READ MORE: B.C. synth-pop band integrate sign language into live performances
---
@ZacharyDelaney
zach.delaney@revelstokereview.com
Like us on Facebook and follow us on Twitter and subscribe to our daily and subscribe to our daily newsletter.