A bush fire that sparked on Kirschner Avenue was snuffed out before it spread thanks to a "great community effort."
Ashley Robson, an employee with Diamond H Tack ran out to help after she heard a small fire had been started in front of the store.
Approximately 20 people from surrounding businesses worked together using fire extinguishers and buckets of water to extinguish the blaze.
Robson used Diamond H Tack's fire extinguisher to battle the blaze until firefighters arrived.
The neighbouring Fairfield Vet Clinic also jumped to help.
"A woman came into Fairfield, yelling she needed an extinguisher because a bush was on fire," said a receptionist at Fairfield Animal Hospital. "She ran outside and we followed and saw a bush on fire. It was a huge light up and it was near a vehicle, which was concerning."
A Capital News reporter at the scene confirms that the bush fire has now been extinguished.
A group of people stopped the man allegedly responsible for starting the blaze and surrounded him man, while he sat shirtless on the sidewalk, until RCMP arrived.
The man was arrested and taken away in handcuffs.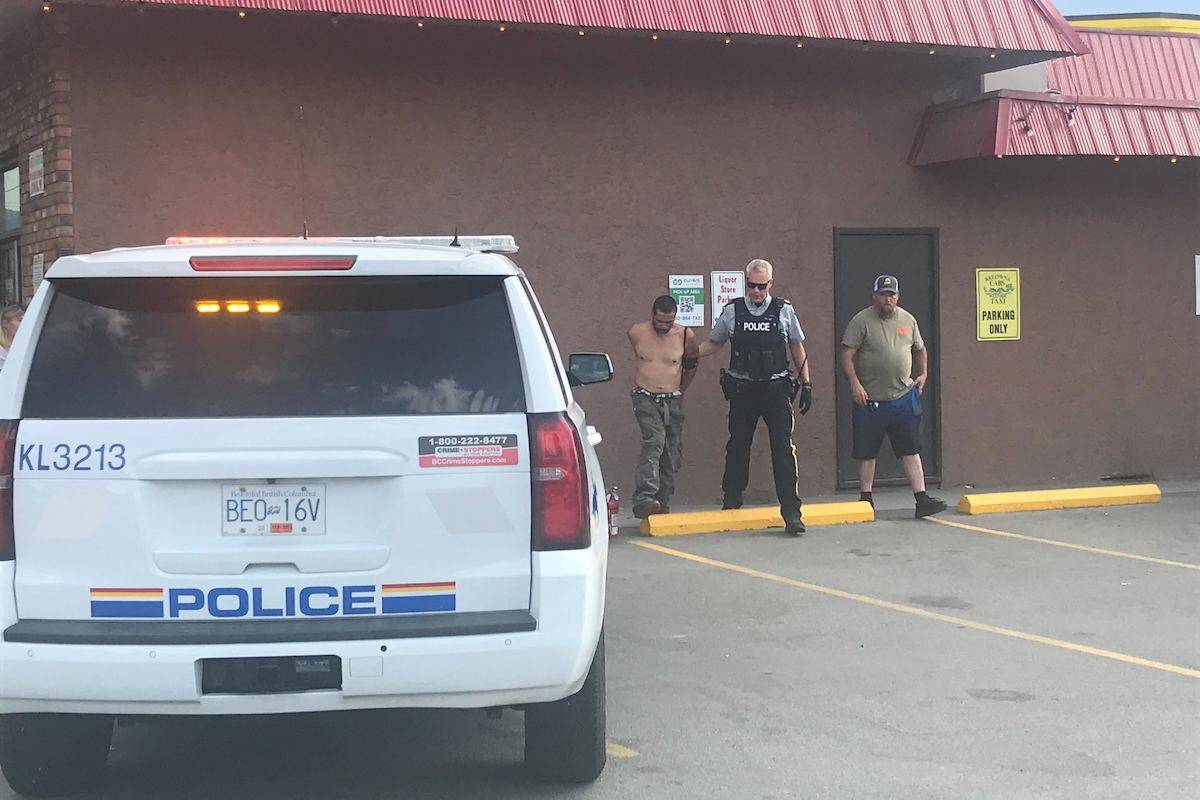 ---
@Rangers_mom
Jacqueline.Gelineau@kelownacapnews.com
Like us on Facebook and follow us on Twitter and subscribe to our daily and subscribe to our daily newsletter.