Update 8:05 a.m.
The West Kelowna Fire Department found the blaze in a cedar hedge, as well as a 10 foot by 30 foot shed, and a RV trailer in the 1100 block of Concord Road in Lakeview Heights.
Crews quickly stopped the fire from spreading. They are still on scene with an excavator to gain access to the fire underneath the shed's roof.
The blaze is still under investigation and is considered suspicious at this time.
Original
A fire could be spotted in West Kelowna Friday morning as black smoke filled the air.
The reported blaze is near the corner of Hudson Road and Concord Road, near the Grace Lutheran Church.
RCMP hace blocked off Concord Road while emergency crews are on scene.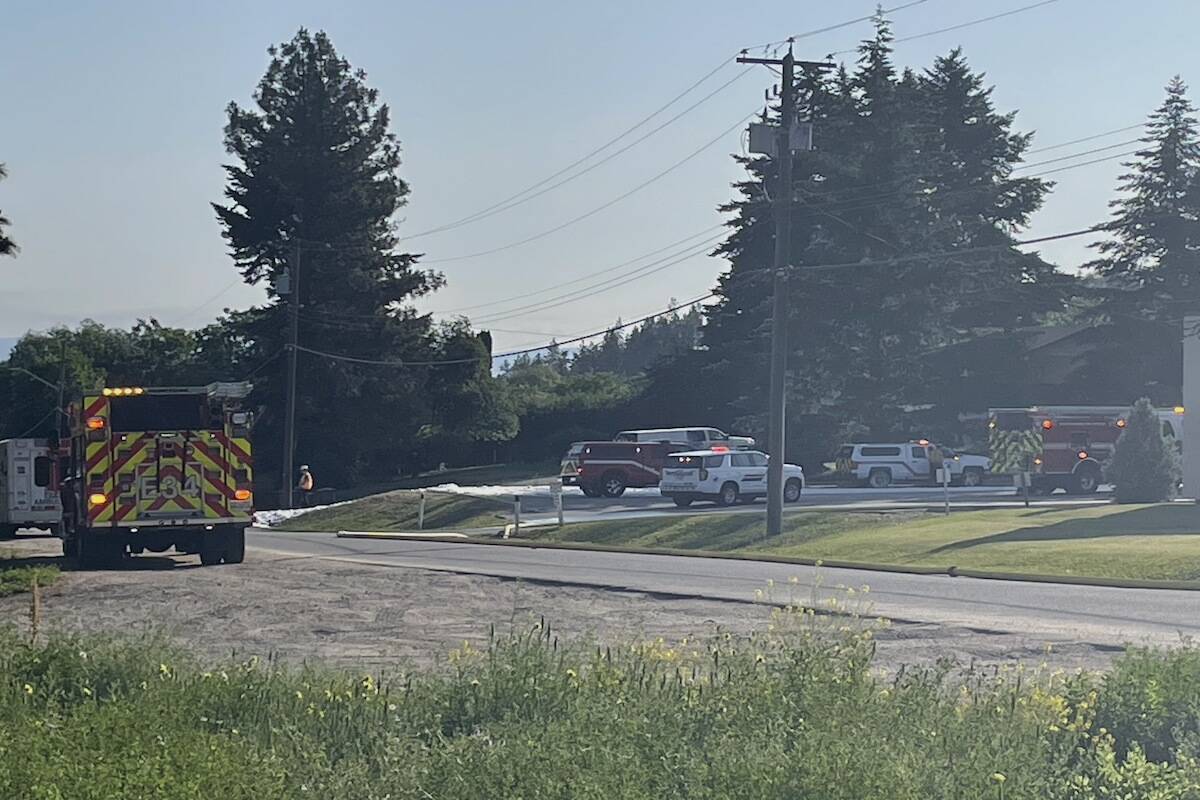 It's unknown how the fire started. The West Kelowna Fire Department is on scene.
Capital News has a reporter on the way to the scene. More to come.
---
@cunninghamjordy
jordy.cunningham@kelownacapnews.com
Like us on Facebook and follow us on Twitter.