Temporary Use Permit No. 2500-05 will be considered for issuance by the Board at the Regular Meeting on Thursday, April 20, 2023 at 9:30 AM.
How can I make a Comment?

You can submit written comments:

Email submissions to plan@csrd.bc.ca
Mail or drop off your submission to the CSRD office at:
555 Harbourfront Drive NE, PO Box 978, Salmon Arm, V1E 4P1.
Submissions must be received at the CSRD by 4 PM on Tuesday, April 18, 2023.
Temporary Use Permit (TUP) No. 2500-05
Please note: Due to a printing error by the Vernon Morning Star, this notice did not appear in the newspaper as scheduled. This means the Board must reconsider this TUP application once the legislated advertising is complete.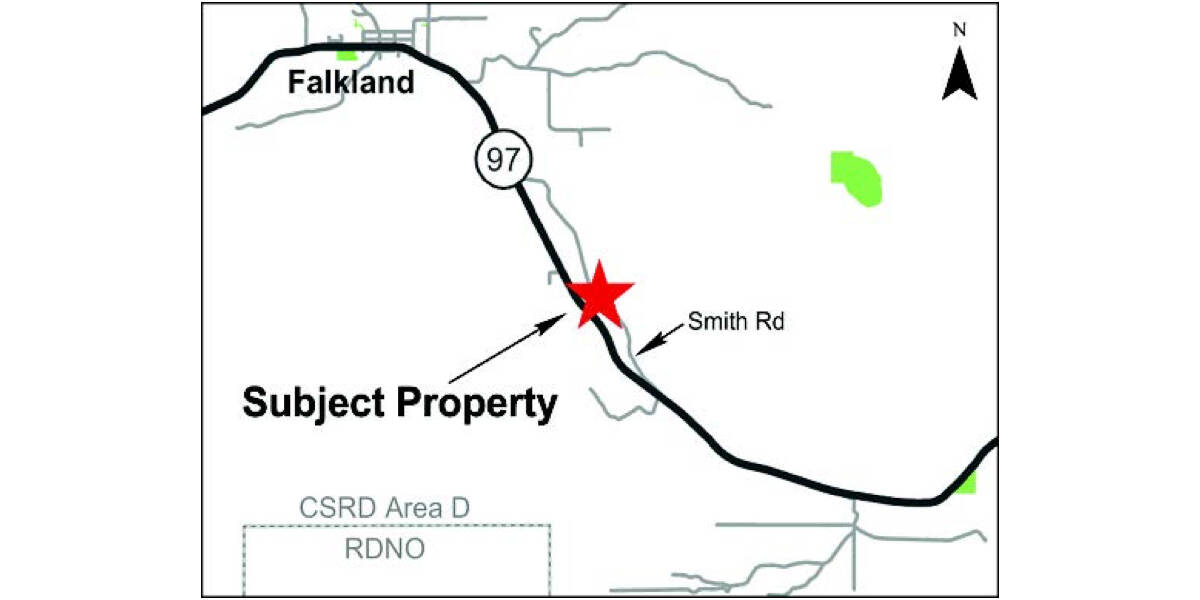 Location: 3613 Smith Road in Falkland
Proposed change: The proposal remains the same to allow for up to 10 seasonal campsites, but has been amended to reduce the length of the TUP from 36 months to an 18-month period. These campsites will have no connections to on-site servicing and will be for the traveling public.
For more information, contact Hayley Graham, at 250-833-5951 or by email at plan@csrd.bc.ca Information will be posted on the Agendas & Minutes page of the CSRD website, www.csrd.bc.ca as of Friday, April 14, 2023.
This permit application may be inspected at the CSRD office, 555 Harbourfront Drive NE, Salmon Arm beginning Tuesday, April 4, 2023 until Thursday, April 20, 2023 from 9 AM to 4 PM, Monday to Friday, excluding holidays.