Notice is hereby given to interested persons or persons who deem their interest in property affected by the proposed temporary rock crushing of blast rock: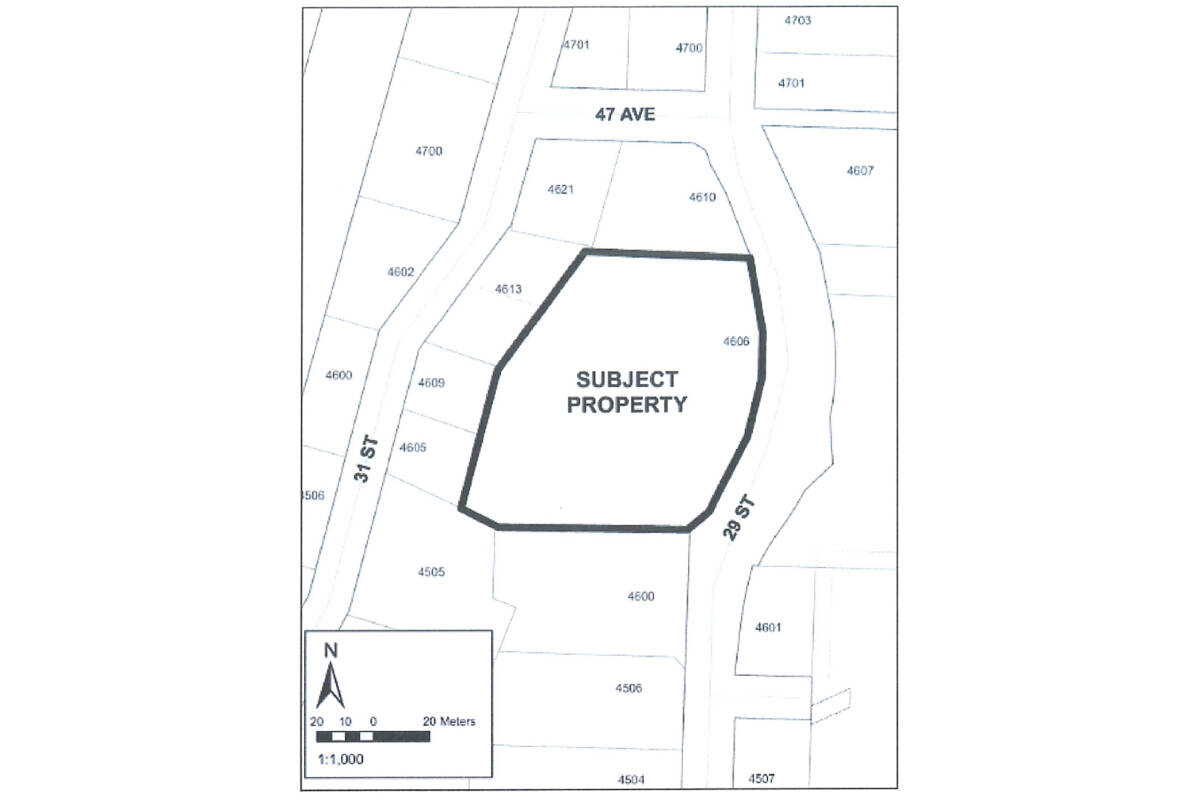 Location: 4606 29th Street (see map at right)
Purpose: To permit temporary rock crushing of blast rock.
Enquiries relative to the above proposed temporary use permit should be directed to the Community Infrastructure and Development Division located at the Community Services Building, 3001 32nd Avenue, Vernon, BC or by calling 250-550-3634. Copies of the proposed permit and background documents are available for inspection during normal business hours (8:30 a.m. - 4:30 p.m.), Monday to Friday inclusive (excluding Statutory Holidays) from March 16 to March 24, 2023. Documents may also be viewed at www.vernon.ca/dvp-publicinput.
Should you wish to make a written submission regarding this proposed permit, please deliver to the Approving Officer, City of Vernon, 3400 30th Street, Vernon BC V1T 5E6 or by sending an email to planning@vernon.ca. Please include TUP00015 - Temporary Use Permit for 4606 29th Street in the "Subject" line. All correspondence received prior to March 24, 2023 shall be considered. Written submissions must include your name and civic address.
NO SUBMISSIONS RELATED TO THIS APPLICATION WILL BE ACCEPTED AFTER MARCH 24, 2023.