Proposed Official Community Plan Amendment Bylaw No. 1274-13
What is it for?
To consider an amendment to the Rural Westside Official Community Plan future land use designation for the subject property from Parks and Recreation and Residential – Low Density to Large Holdings.
Located at District Lot 4501, Westside Rd. (Rockchild Landing) (File: Z22/06)
Site Map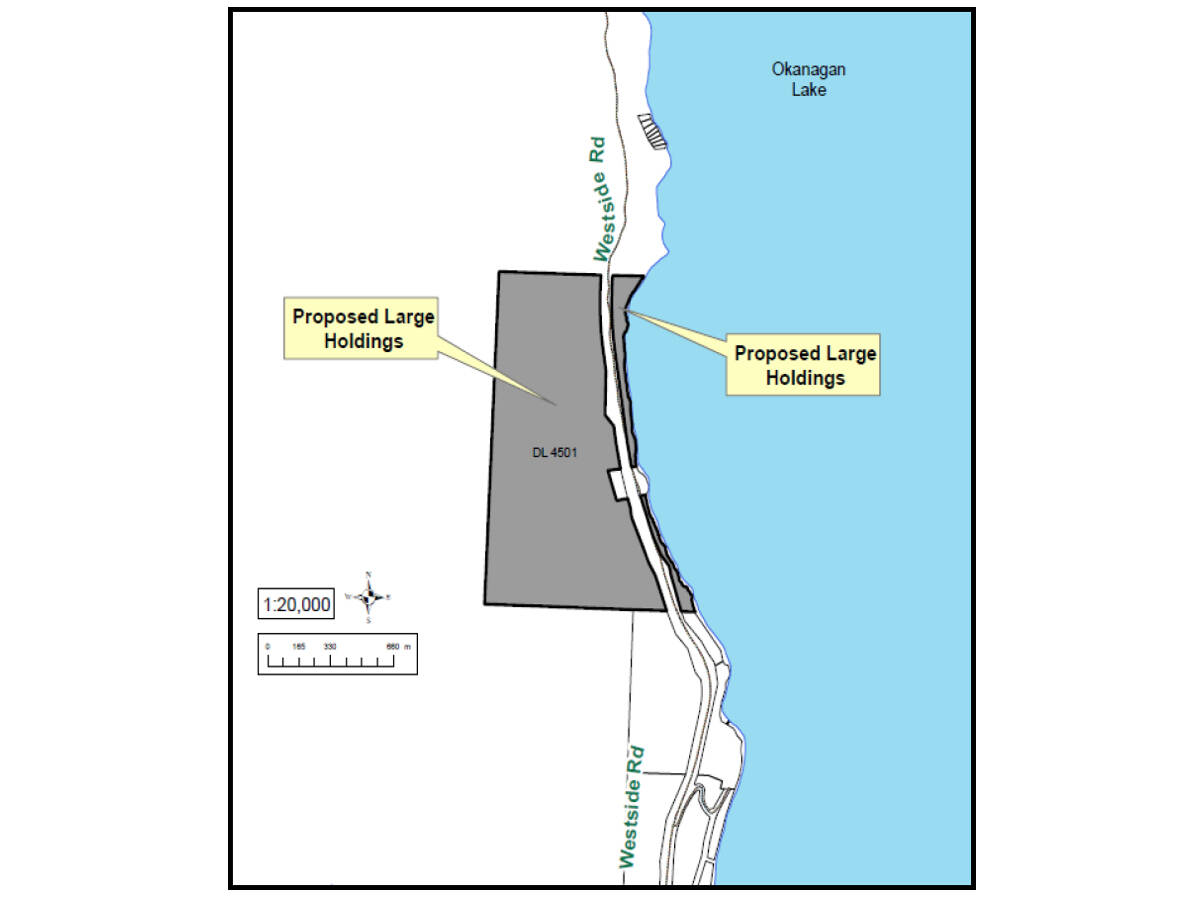 District Lot 4501, ODYD, Except Plans B1329 and 36131
For More information …
For more information, contact Planning Services at 250-469- 6227, or you may view a copy of the proposal at the Planning Services counter during the hours of 8 a.m. to 4 p.m. Monday to Friday (excluding statutory holidays) from the date of this notice up to and including the date of the Public Hearing.
1450 KLO Road, Kelowna, BC
Planning Services: 250-469-6227 | planning@rdco.com
Corporate Services: 250-763-4918 | corporate.officer@rdco.com