Scheduled for Thursday, April 20, 2023 at 6 p.m.
Woodhaven Boardroom, 1450 KLO Road, Kelowna BC
Streaming online: rdco.com/agenda
What is it for?
To consider the following amendments for the subject property:
Rural Westside Official Community Plan Amendment Bylaw No. 1274-13 to amend the future land use designation from Parks and Recreation and Residential – Low Density to Large Holdings.
Zoning Amendment Bylaw No. 871-277 to rezone from Parks and Open Space (P1) and Single Detached Housing (R1) to Rural 1 (RU1) and Rural 2 (RU2).
Site map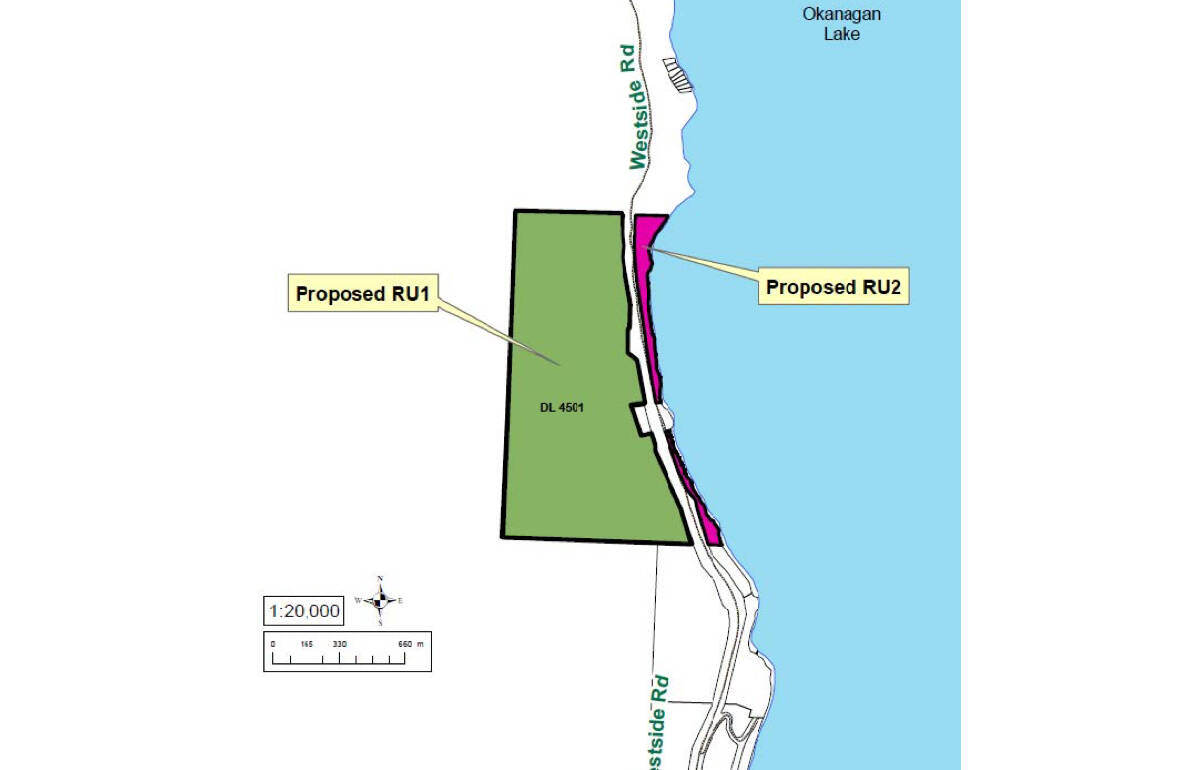 Located at District Lot 4501, Westside Road (Rockchild Landing) (File: Z22/06)
Except Plans B1329 and 36131
For more information …
A copy of the proposal is available online or at the RDCO Planning Services office from 8 a.m. to 4 p.m., Monday through Friday (excluding statutory holidays) from the date of this notice, up to and including the Public Hearing.
Voice Your Opinion:
You can provide written comment on the proposal to Corporate Services from the date of this notice up to 12 p.m. (noon) on the date of the Public Hearing. Members of the public may also attend in-person. All public representation to the Board must include your name and address.
1450 KLO Road, Kelowna, BC
Planning Services: 250-469-6227 | planning@rdco.com
Corporate Services: 250-763-4918 | corporate.officer@rdco.com