This article was originally published in the Revelstoke TIMES Magazine, available now at your local coffee shop, book store, or any other business in downtown Revelstoke.
The man behind the build
Carpenters build houses. Engineers build robots. Sculpters build sculptures.
Rod Whitman builds golf courses.
Whitman has spent his career collaborating and learning from the best the golf architecture industry has to offer and has designed some of the most prestigious and beloved courses in North America. Now, his unique career path has led him to the mountains and rivers in Revelstoke to take on a project that thousands of people will flock to see.
Whitman is originally from Ponoka, Alberta, a small town located about 100 km south of Edmonton. He picked up the sport of golf at a very young age
"I started playing golf with a group of friends back when we were 12, 13 years old," said Whitman.
His teenage years were filled with rounds of Junior golf and working on the courses, sticking with the sport even into the time when he went away for college.
His studies took him south of the border to Huntsville, Texas - a town perhaps best known for being home to the Texas State Penitentiary.
"Nice place to play golf, and learn a little bit," said Whitman.
It was during his time in the Lone Star State that Whitman was first introduced to the idea of golf course design.
He met a man named Bill Coore, and while their relationship started off as golfing buddies, it evolved into a business relationship.
"He was on a career path to becoming a golf course architect, and I just kinda hung out with him, and he got me interested in that end of the business," added Whitman.
After meeting with Coore and other folks involved in the design side of golf as a business, his aspirations in the sport shifted.
Although Whitman was in Huntsville to attend college, his mind drifted to studying what he could about golf course architecture. Coore gave him a number of old design and architecture books from the 1930's and 40's, and the whole subject fascinated him. He was engrossed in studying the history of the game.
"I've been working in the business ever since."
The job
"The whole idea of building golf courses was very appealing."
Whitman said one of his favourite parts about the job goes beyond working with equipment and spending good parts of his day on the greens. An overlooked aspect of the job is setting the course up with a keen eye and understanding of the strategy of the sport, building them in a way that's both challenging and enjoyable for golfers.
"That's sometimes not talked about a lot."
While still in Huntsville, Whitman and Coore got to work rebuilding greens at Waterwood National Country Club. Coore, a budding designer in his own right at the time, introduced Whitman to the late Pete Dye, a man who is widely considered to be one of the most influential American golf course architects of the 20th century. Dye's resume includes renowned courses such as the Atlanta National Golf Club and the Austin Country Club.
It was at the Austin Country Club where Whitman started working for Dye. "That was a big project," said Whitman. "It was pretty cool."
After that project was completed, Whitman took the knowledge he gained in Texas and returned to Alberta to design and build his first course: Wolf Creek Golf Resort, a course which is now a fixture on the Canadian Tour. "I've been pretty proud of the work we did there," he said.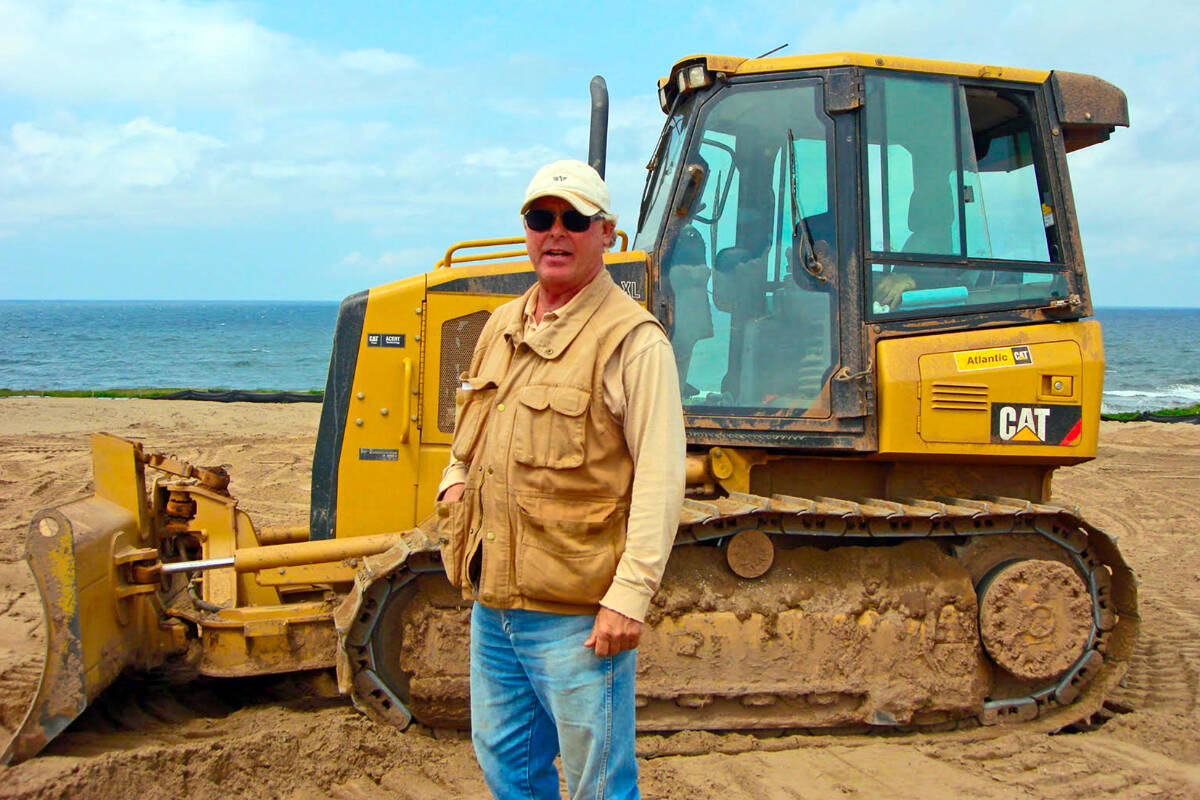 East coast build
After getting a few more projects under his belt, Whitman caught the attention of Ben Cowan-Dewar, the Co-Founder and CEO of Cabot.
The two met over a round of golf at another of Whitman's highly-rated courses, Blackhawk Golf Club in Alberta. At that time, Cowan-Dewar had an idea to turn a former mining site in Nova Scotia into a golf resort, and he wanted Whitman to be the man to design it.
"If he could put the project together, we were gonna build a golf course together, and that's what we ended up doing."
What came out of that project was one of the most picturesque courses in Canada, with steep cliffs shielding golfers from the harsh waters of the Atlantic Ocean and 46 holes of world-renowned golfing.
Cabot Cape Breton is located near the small town of Inverness, Nova Scotia. While the community was once known as a coal miner's paradise, Whitman and his team transformed those old, unused mines and quarries into the golf course as it exists today, shovelling fuel into the engine of Inverness' economy.
Whitman said that his experience with the locals in Inverness was very positive and that they were excited to see the old mines transformed into something new.
"They would come out and watch you work. It was like being on TV in some ways," laughed Whitman.
Cabot Revelstoke
Then came Cowan-Dewar's idea to build a course in the mountains. He got in contact with Whitman once more to share his idea for a course in Revelstoke.
"He piqued my interest when he said 'You'll be excited about it when I tell you about it'," said Whitman.
Whitman took a walk through the woods on the property that would soon be Cabot Revelstoke and got his first visions for what would be possible on that land.
Part of the process of designing the course in Revelstoke was analyzing the varied terrain that Revelstoke has to offer and looking for places where golf can be played, putting together the puzzle pieces that fit together to form playable holes.
"You just gotta spend some time out there in the woods walking around, and I found some features that were pretty exciting."
Through routing the course around the natural land, Whitman says he found opportunities to build something 'spectacular'.
Elevation change led to unique building opportunities for Whitman. Part of Hole 17 shoots down a hill, over a creek, and onto a plateau. Hole 8 plays across a substantial 'gorge' to another green that sits on the other side. "The tee shot there should be inspiring. We've got a couple of places like that that really stand out."
Most of the work that's been done in Revelstoke so far has been clearing forest on 12 to 14 holes to make space for the greens and working on the bureaucratic sides of things to get permissions for some of the wetlands. Once all that is complete, Whitman will get his team on site and hopes to complete the course all at one time.
When asked to pick a favourite out of the holes he's designed so far, Whitman laughed. "They're kinda like children, would you ever pick a favourite?"
Although Whitman has built quite a name for himself in the golf world already and a certain amount of pedigree and expectation comes when you put his name alongside Cabot's on a build, he said that he treats the project in Revelstoke like any other.
"My feeling is that when you build it, and if you do it well, people will come to appreciate it. They'll tell you whether it's good or not."
"I never worry about past successes, I just want the next one to be good."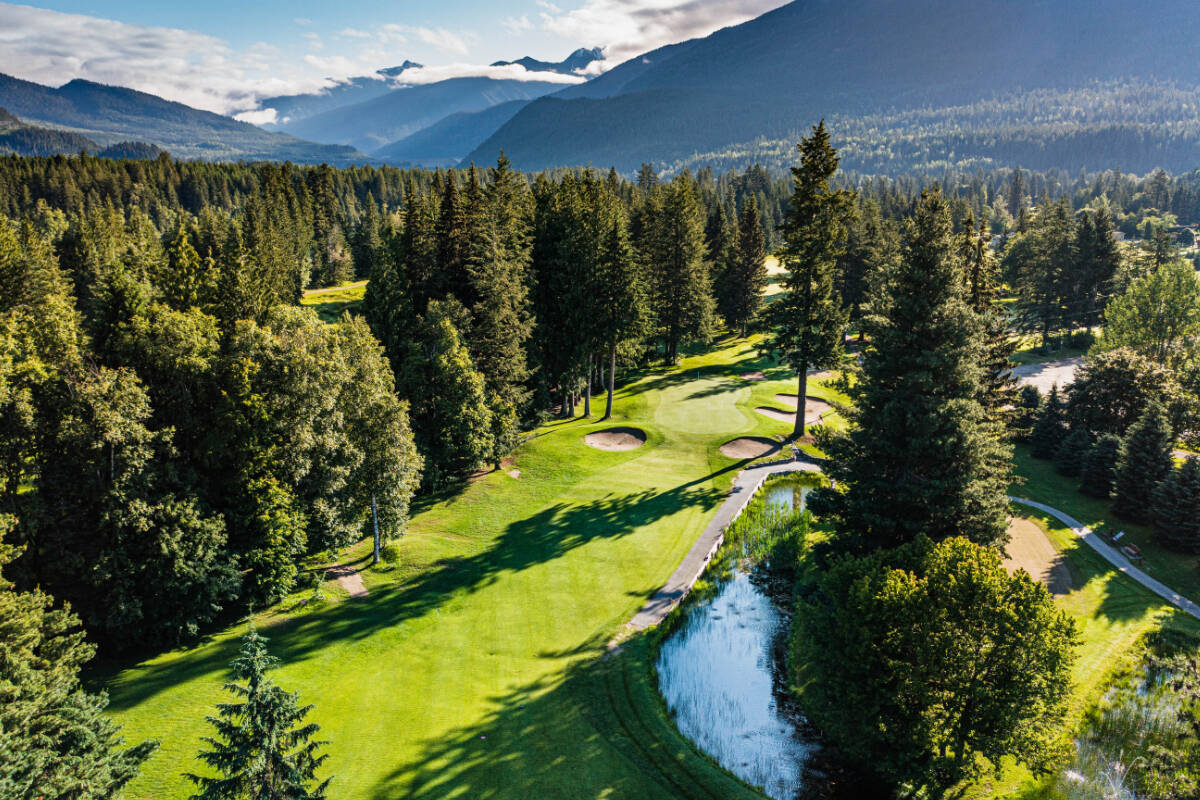 Teeing up
Of course, Revelstoke already has a long, rich golfing history.
Next year, the Revelstoke Golf Club will celebrate its 100th anniversary. They were founded in 1924 after the grounds were converted from horseracing tracks and grandstands into greens and tee boxes.
In Revelstoke, golf is more popular than ever. Last year 24,000 rounds of golf were played at the Revelstoke Golf Club, 40 per cent of which were played by tourists.
Whitman says he looks forward to his course helping build up Revelsotke's reputation as a golf town.
"I think both courses will benefit."
---
@josh_piercey
josh.piercey@revelstokereview.com
Like us on Facebook and follow us on Twitter.
and subscribe to our daily
newsletter
.