Good morning Okanagan! It's time to get your Thursday started!
Fun Fact: Despite popular belief, too much sugar does not cause hyperactivity in children.
On this day
In 1642, Montreal, originally named Ville-Marie, is founded.
In 1765, a fire destroys a large part of Montreal.
In 1933, MLB announces the first all-star game is to take place on July 6.
In 1971, the Montreal Canadiens win the Stanley Cup over the Chicago BlackHawks.
In 1980, Mount St. Helens erupts, killing 57 people and costing over one billion dollars in damage.
In 1995, 'Braveheart' premieres at the Seattle Film Festival.
In 2001, 101-year old Harold Stilson becomes the oldest golfer ever to record a hole-in-one.
In 2001, 'Shrek' premieres.
In 2004, Arizona Diamondbacks pitcher Randy Johnson becomes the 16th pitcher ever to throw a perfect game.
In 2017, musician Chris Cornell dies at age 52.
National holidays
Today is Emergency Medical Services for Children Day, National Cheese Souffle Day, National No Dirty Dishes Day, and National Visit Your Relatives Day.
Weather forecast from Environment Canada
In Kelowna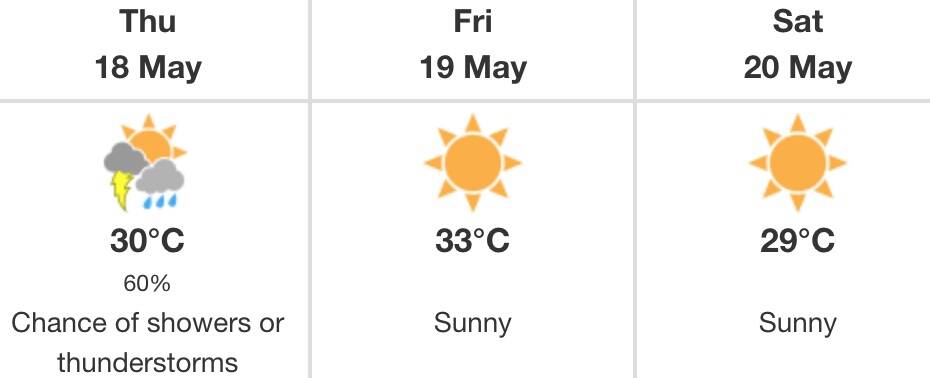 In Penticton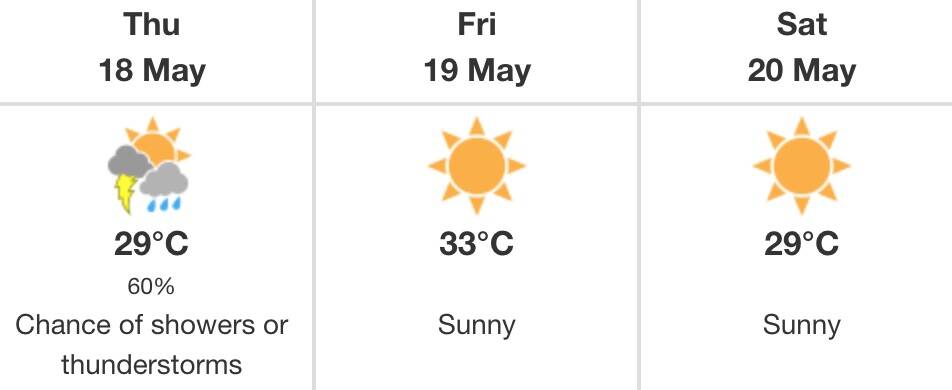 In Revelstoke

In Salmon Arm

In Vernon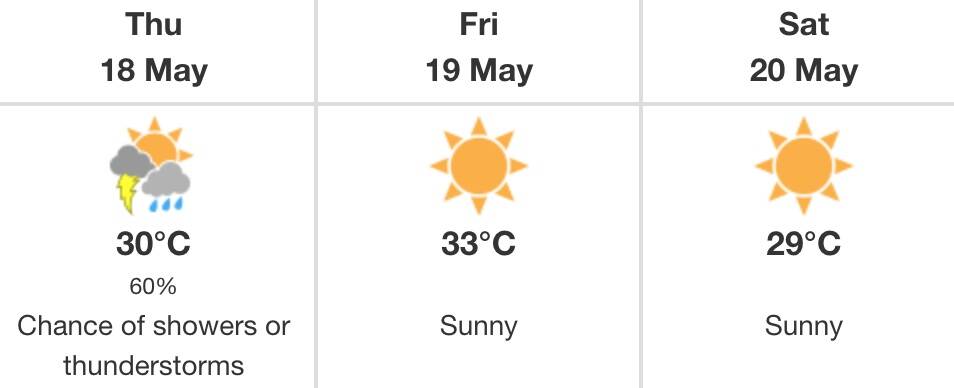 In case you missed it
Kelowna Farmer's Market land gets $13M price tag
Smoky haze from active wildfires expected to get worse in B.C. Interior
Severe accident spotlights barriers to access in city for Salmon Arm resident
Trending
There's really something in the air when it comes to Arizona Diamondbacks' pitchers and birds. On Wednesday, DBacks pitcher Zac Gallen was playing catch when he threw the ball and hit a bird…
Zac Gallen really hit a bird with a curveball. pic.twitter.com/T6XOZudoMH

— Bally Sports Arizona (@BALLYSPORTSAZ) May 17, 2023
If you remember, back in a spring training game in 2001, Randy Johnson, when with the DBacks, threw a pitch and a bird got in the way…
Celebrity birthdays
If your birthday is today, you share a birthday with country star George Strait (71), comedian/actress Tina Fey (53), singer Jack Johnson (48), and baseball hall of famers Brooks Robinson (86) and Reggie Jackson (77).
Have a great Thursday everyone!
---
@cunninghamjordy
jordy.cunningham@kelownacapnews.com
Like us on Facebook and follow us on Twitter.