It's interesting that Buick, with a long history of producing mostly larger four-door sedans, has recently launched a pair of subcompact crossovers.
Talk about adapting to the times.
Later this summer, the 2024 Buick Envista joins the second-generation 2024 Encore GX in what will be a quartet of utility vehicles from this General Motors division. (The larger Envision and Enclave round out the lineup.)
The Envista, which originates from a plant in South Korea (as does the Encore GX), uses the same platform as the 2023 Chevrolet Trax and is similarly sized.
The Envista is longer than the Encore GX by about 30 centimetres and has 10 more centimetres between the front and rear wheels. This bodes well for rear-seat passengers, who get more legroom.
The Encore GX holds the advantage in cargo capacity whether the rear seat is upright or folded flat. The GX's slightly taller roofline compared with the Envista's space-robbing fastback shape make all the difference here.
Both Buicks speak the latest design language, with larger grilles and winged-headlight designs. When viewed head-on, the two Buicks could be difficult to tell apart.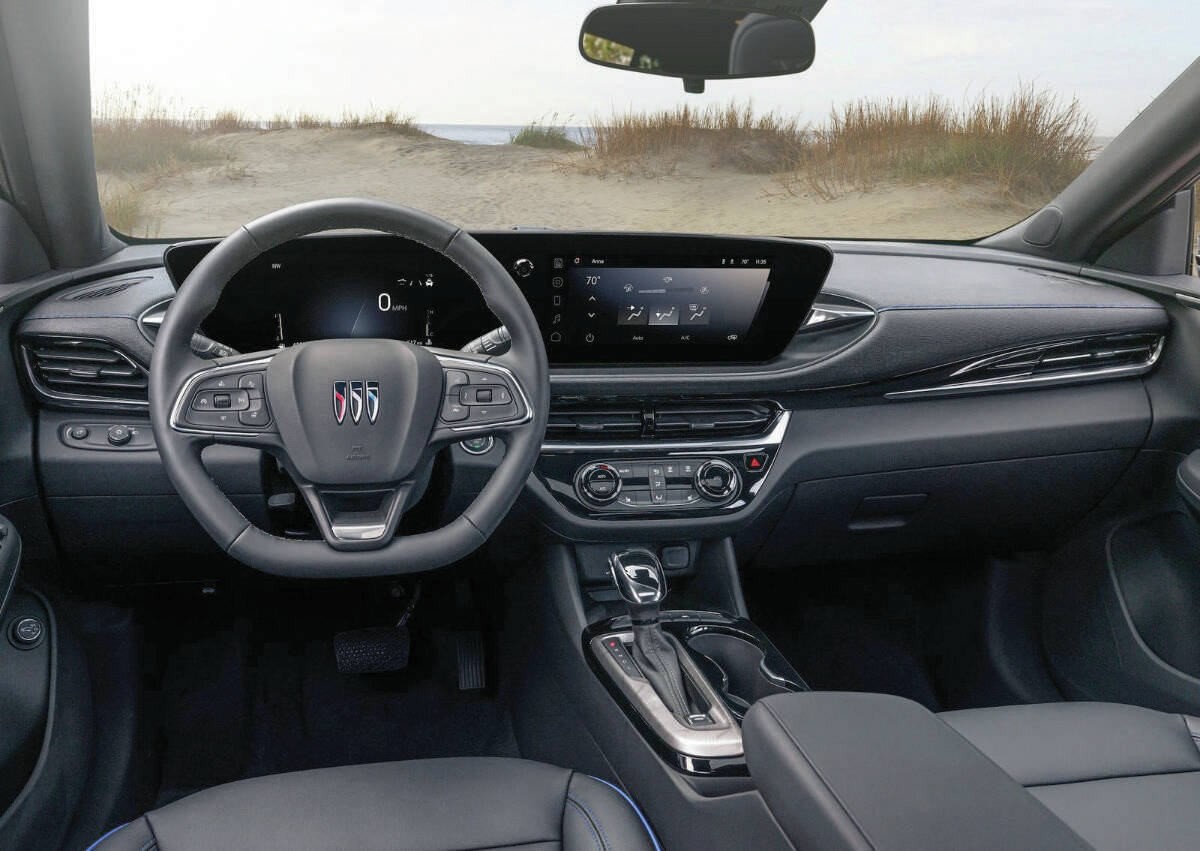 The Envista's interior is as stylish as the exterior, led by the side-by-side eight-inch driver information display and the 11-inch infotainment screen. A flat-bottom steering wheel and sculpted shift lever also contribute to the premium look.
A single powertrain is standard across the three Envista trim levels: A 136-horsepower turbocharged 1.2-litre three-cylinder engine that puts out 162 pound-feet of torque.
It's clear the Envista's upscale looks don't extend to more potent/luxury-oriented performance capabilities that competitors such as the Mazda CX-30 have (with up to 250 horsepower).
A standard six-speed automatic transmission directs power to the front wheels. Note that the Encore GX has optional all-wheel-drive (and a more powerful engine) but the Envista does not.
Fuel economy is rated at 8.4 l/100 km in the city, 7.4 l/100 km on the highway and 7.9 l/100 km combined.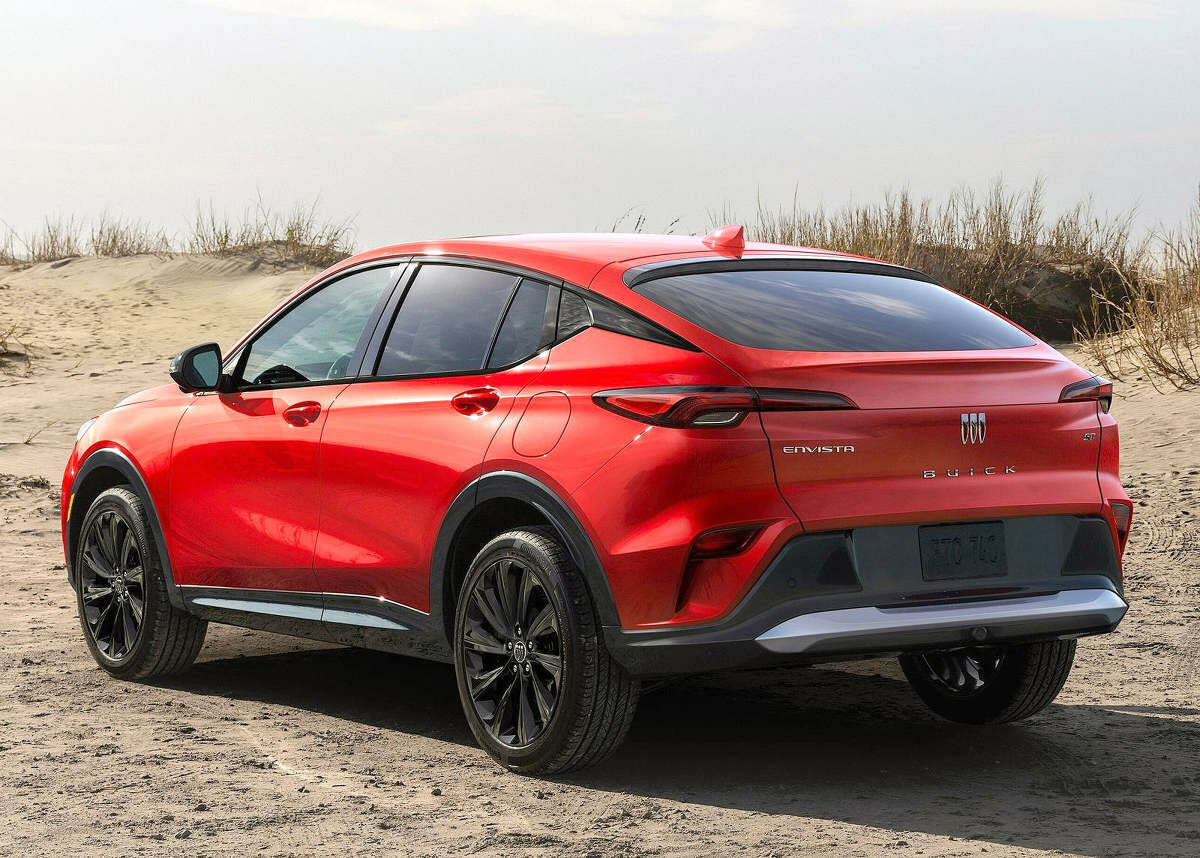 Along with looking great, the Envista is decent value when it comes to content. Official pricing is not yet available, but the starting point is the Preferred trim that will likely list for about $27,000, including destination charges. Buyers get automatic climate control, cloth and leatherette seat coverings and 17-inch alloy wheels.
The midgrade Sport Touring (ST) gets you a blacked-out grille, premium interior trim and 18-inch gloss-black wheels with 19-inchers available.
The premium-level Envista Avenir gets a power liftgate, heated leather-covered front seats with power-adjustable driver's chair, wireless phone charging and a "Black Ice" chromed grille. Avenir options include a power moonroof, remote start and rain-sensing wipers.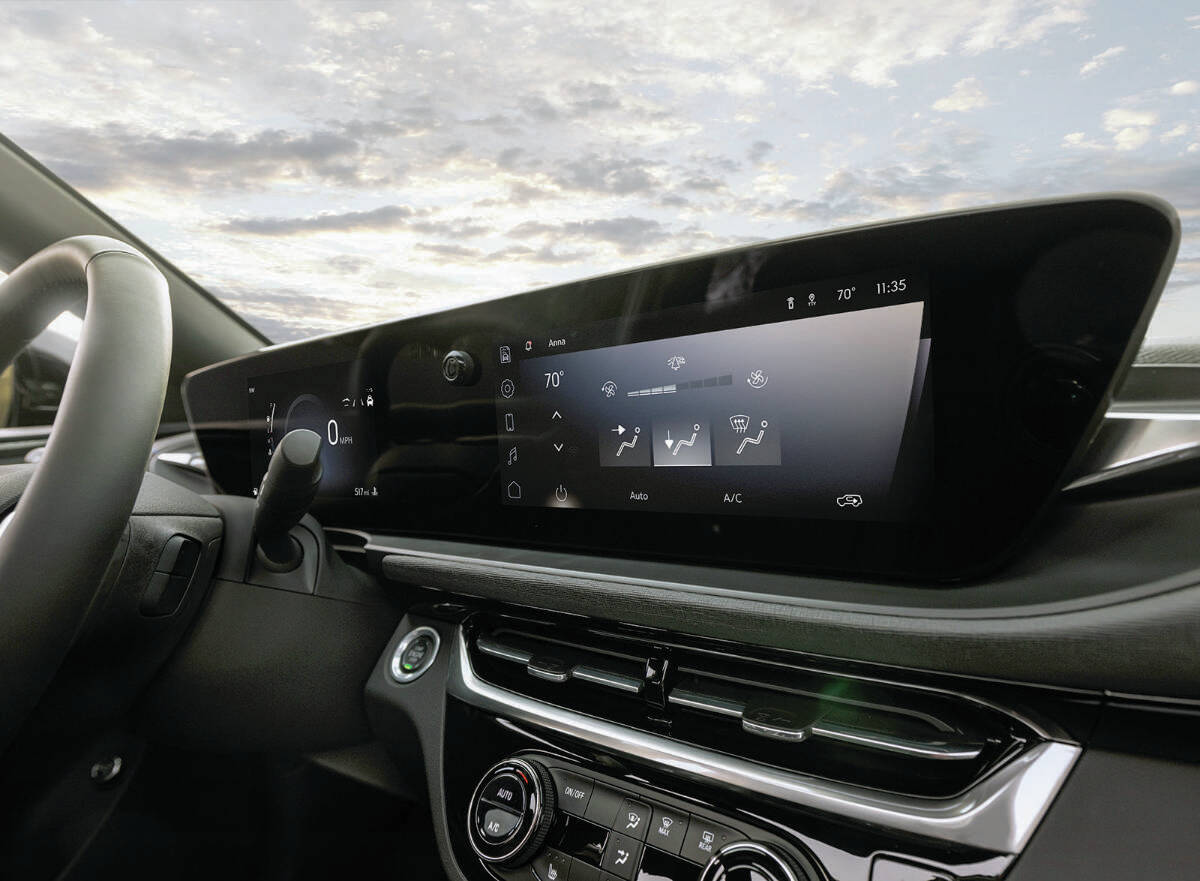 Interestingly, the Avenir comes with an independent rear suspension, which is optional for the Sport Touring but is not offered with the Preferred.
Standard for all Envistas is automatic emergency braking, lane-keeping assist with lane-departure warning and automatic high-beam headlights. You'll need to pay extra to add lane-change alert, adaptive cruise control and blind-spot and rear cross-traffic alerts.
The Envista's lovely-to-view styling combined with an expected base-price advantage over the Encore GX should make it a popular pick with frugal Buick buyers. It might even compensate for the powertrain's underwhelming output and the lack of an all-wheel-drive option preferred by many drivers in Canada who must deal with winter.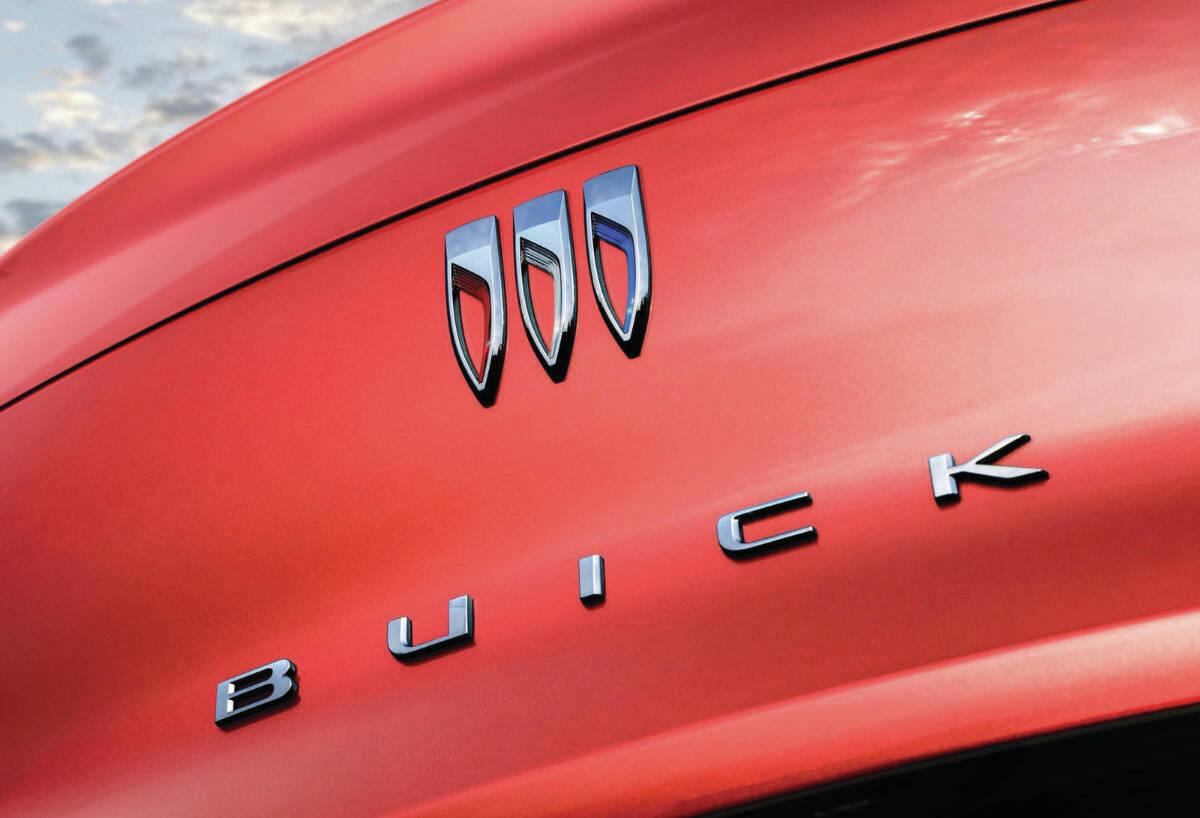 What you should know: 2024 Buick Envista
Type: Front-wheel-drive subcompact utility vehicle
Engine (h.p.): 1.2-litre I-3, turbocharged (136)
Transmission: Six-speed automatic
Market position: It's somewhat unusual that an entry-luxury brand such as Buick would introduce such a low-priced model, but the Envista could help attract younger buyers and appease budget-minded fans of the Buick brand.
Points: Fastback styling is a real eye-catcher. • Interior is similarly stylish, especially the layout of the screens. • The standard turbocharged engine might be fine for urban driving, but it might not offer sufficient thrust for overtaking at higher speeds. • Lack of all-wheel-drive could dissuade some buyers. • Attractive pricing should be a deal maker for budget-minded shoppers.
Active safety: Blind-spot warning with cross-traffic backup alert (opt.); active cruise control (opt.); emergency braking (std.); inattentive-driver alert (n.a.); lane-keeping assist (std.); pedestrian warning (std.); automatic high beams (std.)
L/100 km (city/hwy): 8.4/7.4
Base price (incl. destination): $27,000 (est.)
BY COMPARISON
Acura Integra
Base price: $41,600
Honda Civic-based hatchback ranges from 200-320 turbocharged horsepower.
Mazda CX-30
Base price: $29,200
Compact AWD utility has a base 186-h.p. I-4. A 227/250-h.p. turbo I-4 is opt.
Lexus UX
Base price: $45,300
FWD and AWD hybrid models run with 181-h.p. I-4 plus electric motors.
– written by Malcom Gunn, Managing Partner at Wheelbase Media
If you're interested in new or used vehicles, be sure to visit TodaysDrive.com to find your dream car today! Like us on Facebook and follow us on Instagram