Local residents Jill and Mick Gratton are being honoured at this year's Walk for Alzheimer's in Penticton's Gyro Park on Sunday, May 28.
Madly in love. That is how Mick Gratton describes himself and Jill, his wife of 56 years. Hailing from England, they met at a holiday camp in Wales in 1963. Mick proposed the first night they met, but it would be three more years before the couple married.
In 1975, the couple emigrated to Penticton, where Mick initially built houses, eventually opening his own business designing and manufacturing wood stoves.
Complex projects had always been easy for Mick, but around 2010, things began to change.
Once-simple tasks were suddenly insurmountable. Episodes were brief, but frustrating, contributing to depression. When the impact became tangible, Mick and Jill reached out to their doctor. Soon after, they were referred for a PET scan, which confirmed Mick had Alzheimer's disease.
Since the diagnosis, Mick and Jill have chosen to live in the moment. "The worst thing you can do is shut yourself away," Mick notes.
"Mick's always been a very busy person. If he has something to look forward to each day, that's much better for him than sitting in a chair all day," added Jill.
The couple takes advantage of programs that keep them active and social in their community. Mick attends a day program, which gives Jill the chance to spend time with a group of other caregivers. The two of them also attend the Alzheimer Society of B.C.'s Minds in Motion fitness and social program.
While the couple strives to live in the moment, it isn't always easy.
"I get anxious because I know there's something wrong. If I didn't know, I think that would be better," Mick noted.
"I can stop and turn around, and I don't know what I've stopped to do. I might break down and cry. But then, I have a wonderful lady who looks after me."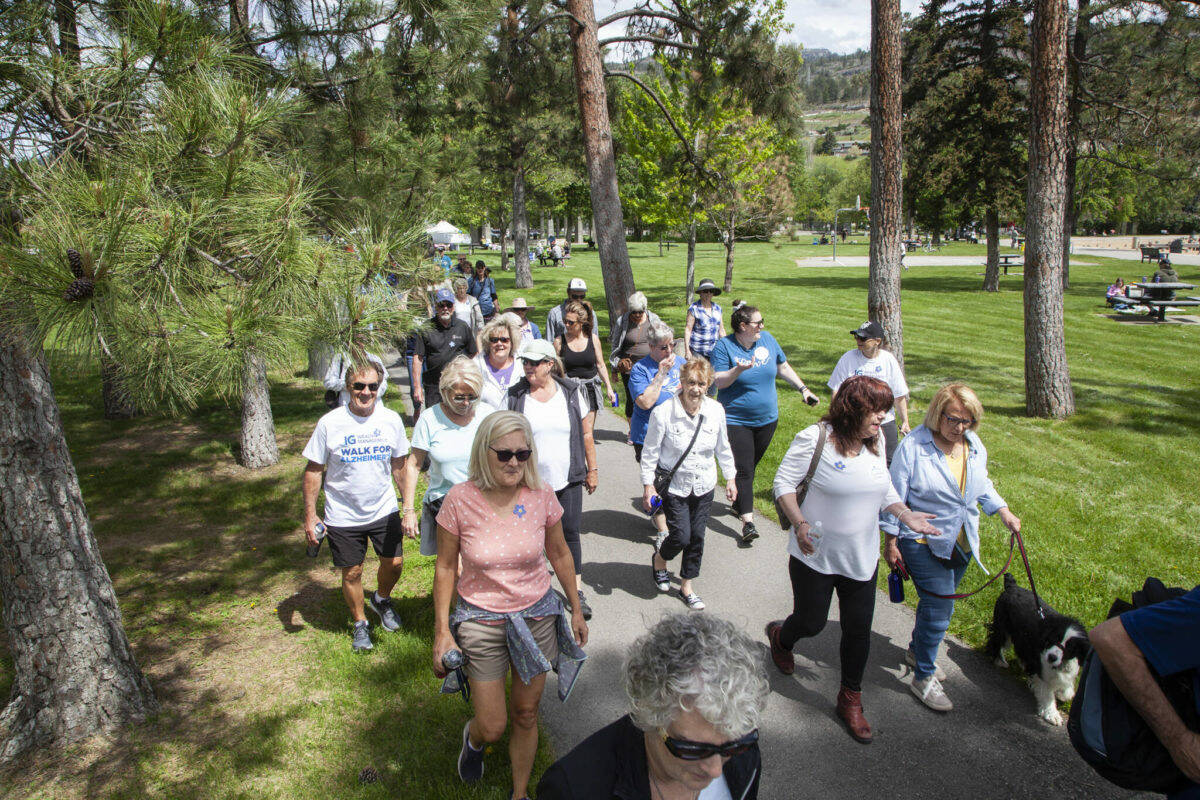 Join Mick and Jill on Sunday, May 28, for the South Okanagan IG Wealth Management Walk for Alzheimer's taking place at Gyro Park at 1 p.m. The walk will start at 2 p.m.