What are the key indicators of community vitality and how are we doing in the North Okanagan region? Where are we experiencing success and where are we struggling? These are the questions the Community Foundation North Okanagan will be grappling with over the next several months as they prepare to release their 2023 Vital Signs Report this fall.
Measuring well-being, creating change
Vital Signs is a regular community check-up that measures the vitality of our region, identifies concerns, and supports action on issues that are critical to our quality of life. The Report, scheduled to be released in October, will provide a comprehensive, reader-friendly look at how our communities are faring in key quality-of-life areas.
What's the Point?
Over 65 Community Foundations across Canada and beyond take part in the Vital Signs program to better understand our communities by looking at various data sources and considering the unique experiences and realities of different groups within our areas. Vital Signs is Canada's most extensive community-driven data program, and this year all three Okanagan community foundations are taking part in this insightful research collaboration.
Spearheaded by Community Foundations of Canada and led by community foundations in Canada and around the world, this is a community research program that uses local knowledge to measure the vitality of our communities and support actions towards improving collective quality of life.
Most Vital Signs data comes from Statistics Canada. Efforts are also made to access local research, and consult with local experts to verify findings and include a variety of credible sources.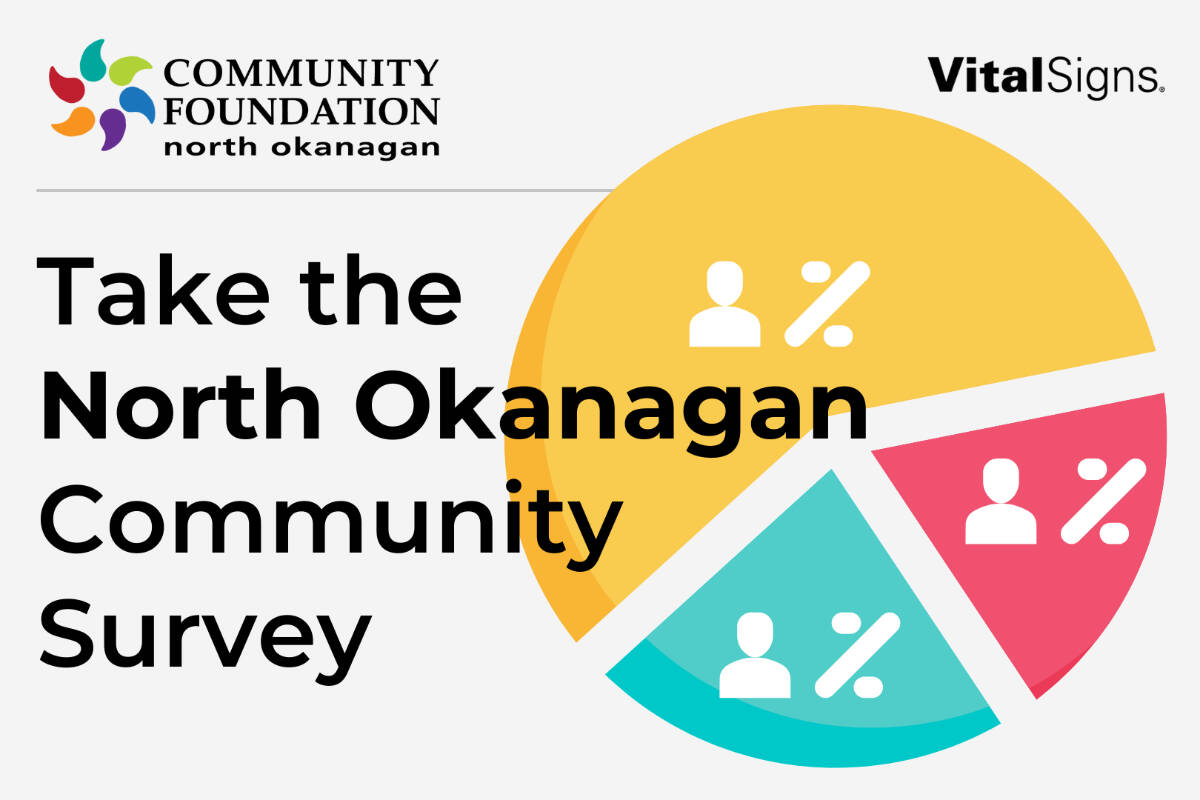 Shining a light on community needs and opportunities
As Leanne Hammond, executive director at CFNO explains, "Vital Signs reports are locally led by community foundations and used by residents, businesses, community organizations, and government leaders to learn about needs, changes, and trends in a region. This data helps to inform the community foundation, as well as other funders and concerned citizens, on where to take action and helps us direct resources to where they will have the greatest impact."
How can YOU help? Have Your Say
In addition to data collection and statistical analysis, the Vital Signs report includes input from residents in our region. As Mike Nolan, board chair at CFNO explains, "We have developed a short survey about local issues; it is anonymous and consists of 35 questions that should only take about 10 minutes to complete. We encourage as many people as possible to take the survey. The higher our response rate, the better informed we will be."
Take the survey at www.cfno.org/vital-signs between now and May 1. Survey results will be shared in the North Okanagan Vital Signs Report to be published in October 2023. To find out more about the Vital Signs Program, the Community Foundation North Okanagan, or how you can support local groups working on challenging local issues go to www.cfno.org.