Keep an eye out for a new optometry clinic opening soon! Monashee Optometry clinic will be opening the doors to their brand new, state of the art facility soon and can't wait to welcome their first patients.
Dr. Aaron Barrie is excited to be opening Monashee Optometry in early 2023. Dr. Barrie grew up on a farm in Wroxeter, Ontario (one hour outside of London), completed his Bachelor of Science at the University of Guelph and graduated on the Dean's Honours list from the University of Waterloo in 2007 with his Doctor of Optometry (O.D.).
Dr. Barrie moved to BC not long after graduation and started working in laser vision correction and primary eye care in Kelowna. He's worked in and around Nelson, Castlegar and Trail before settling in the Vernon area.
Chances are you've seen Dr. Barrie out in the community either volunteering with the Lavington Recreation Spring Soccer program, or with the U7 and U9 Lumby Stars where he is currently in his 3rd season of coaching. Dr. Barrie has also been with the Lavington Fire Hall for the past 10 years as a volunteer firefighter. When he isn't busy volunteering within the community or working in the clinic Dr. Barrie and his young family are often out enjoying the outdoors in the Okanagan swimming, hiking and camping during the summer months and skiing or playing hockey in the winter.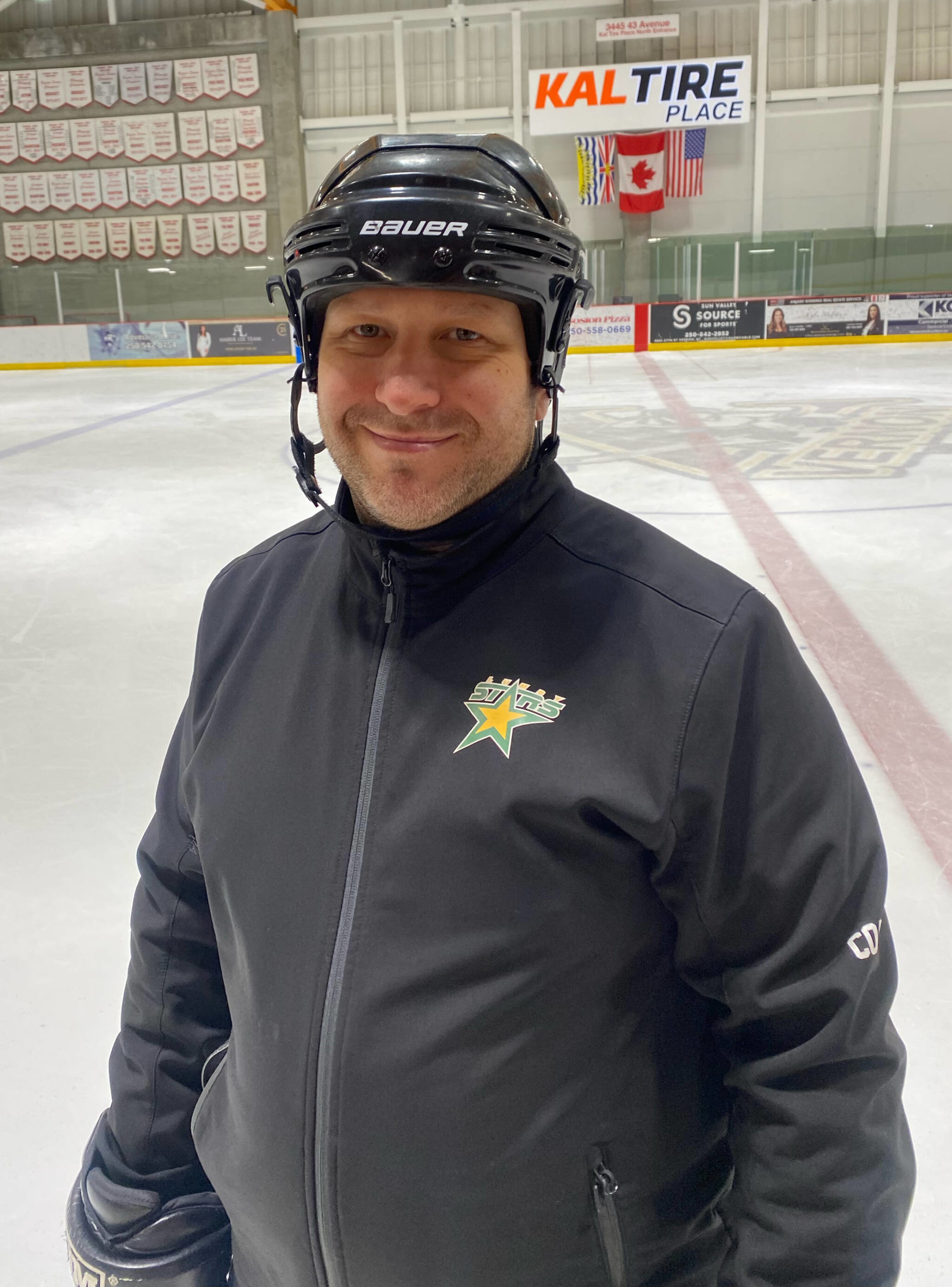 "We're very excited to be opening Monashee this spring. What will make this optometry clinic truly unique is its technologically advanced equipment," Dr. Barrie says.
Their new iCare Tonometry system means no more uncomfortable "air puff" to measure eye pressure! The Topcon Maestro2 OCT is essentially an advanced ultrasound of the eye (3D imaging) and will allow Monashee Optometry to offer more onsite care and reduce the need to refer patients out for additional testing.
"These unique technologically advanced systems along with our client-first approach will allow us to provide our patients with exceptional care and comfort at Monashee Optometry," Dr. Barrie says. "We even have a unique VR headset for visual field testing that will provide our patients with a more comfortable experience compared to older, larger visual field machines."
Make sure to follow Monashee Optometry on Facebook and Instagram for updates on their official opening date (set for early 2023).