UPDATE Oct. 31:
More details are being revealed regarding the disappearance of Angle.
Kelowna RCMP have released a photo of Angle's abandoned white 2019 Cadillac XT5.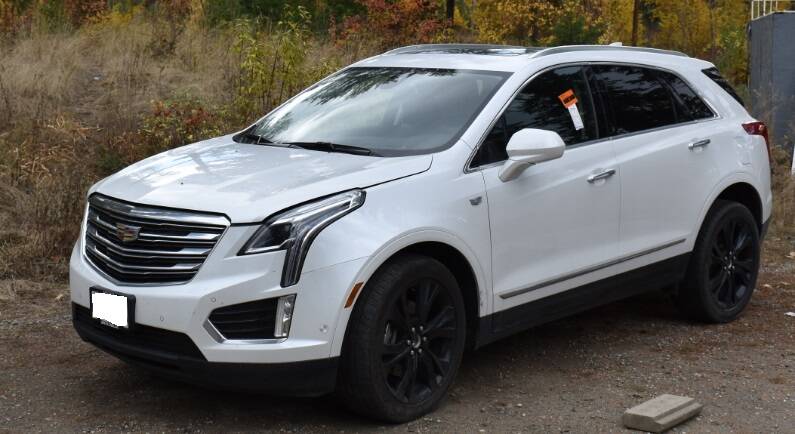 He has still not been in contact with his family since being reported missing on Oct. 19.
UPDATE Oct. 27:
Vernon Search and Rescue (VSAR) is assisting police in the search for 32-year-old Dillon Angle.
After residents reported sightings of a helicopter and search crews in the Adventure Bay area, search manager Trevor Honigman confirmed VSAR was conducting a search on Tronson Road on Wednesday.
"His vehicle was found in that area, so we were looking for any other clues as to his whereabouts," Honigman said, adding the search did not result in any leads.
Angle was reported missing Wednesday, Oct. 19 after his vehicle was found abandoned in Vernon.
ORIGINAL Oct. 26:
Kelowna and Vernon RCMP are working together to find a missing man.
32-year-old Dillon Angle was reported missing on Wednesday, Oct. 19 after his vehicle was discovered abandoned in Vernon.
Angle has been known to live a high-risk lifestyle, which includes addiction issues, according to the RCMP.
His family is concerned for his safety, and not being in touch with them is unusual.
The RCMP is asking for the public's help in finding Angle. If anyone has any surveillance or dashcam footage, or any other information, they are asked to contact the Kelowna RCMP at 250-762-3300 with file number 2022-65917 or call the Vernon RCMP at 250-545-7171 with file number 2022-18893.
---
@cunninghamjordy
jordy.cunningham@kelownacapnews.com
Like us on Facebook and follow us on Twitter.