A case of avian influenza has been detected in Summerland.
The disease is highly transferable amongst bird populations, and the Canadian Food Inspection Agency (CFIA) has established a "primary control zone" for the community, said the District of Summerland.
This means permits are required for the movement of birds, their products and by-products in the zone. A map of the zone is posted on the CFIA website along with other information that should be consulted for those who raise chickens in the community for domestic or commercial use.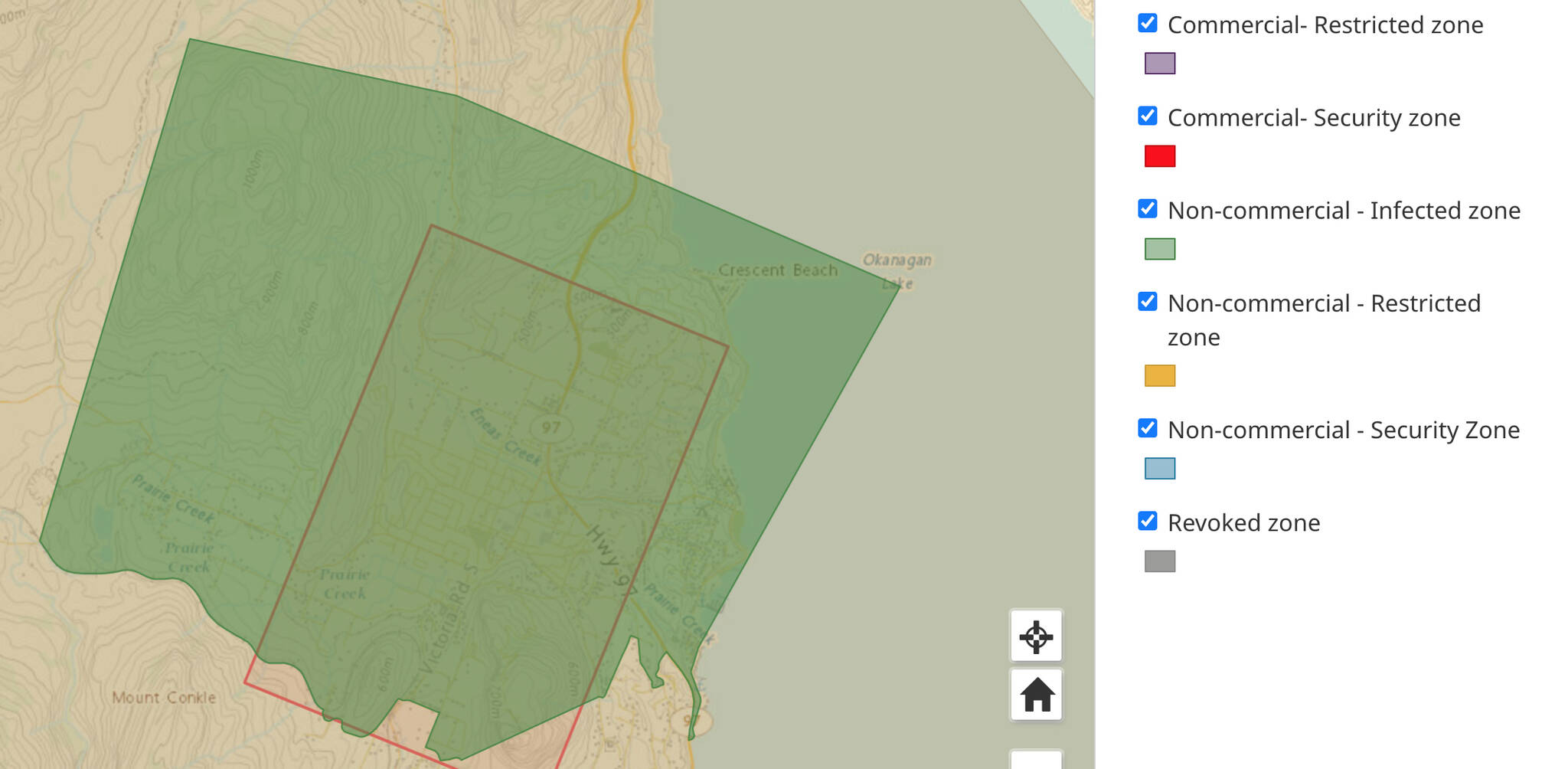 In late November, the B.C. government said the outbreaks at farms this time of year were concerning.
Farmers in the Fraser Valley are facing "intense disease pressure" from an avian flu outbreak in commercial farms that the agriculture minister says is concerning.
Lana Popham the former Minister of Agriculture says, normally avian flu aligns with bird migration seasons, but the latest infections in farms of the H5N1 virus have been consistent all year.
She says the situation isn't as bad as it was in 2004 when 17 million farm birds were destroyed.
"And we're hoping it won't get there," Popham added.