A fire at the Black Forest Motel on Westminster Avenue temporarily displaced 25 residents on Friday night.
Around 9:45 p.m., a fire erupted on the second-floor corner unit of the motel. Penticton fire crews arrived quickly and were able to knock it down quickly, containing the blaze to the one suite, said assistant fire chief Rob Trupp. There is some water damage in an adjoining suite.
One resident was taken to hospital by ambulance with non-fire-related injuries. Trupp confirmed there were no fire-related injuries.
Emergency Support Services has found accommodations for approximately 25 residents of the building until the investigation is concluded.
The fire is under investigation, said Trupp.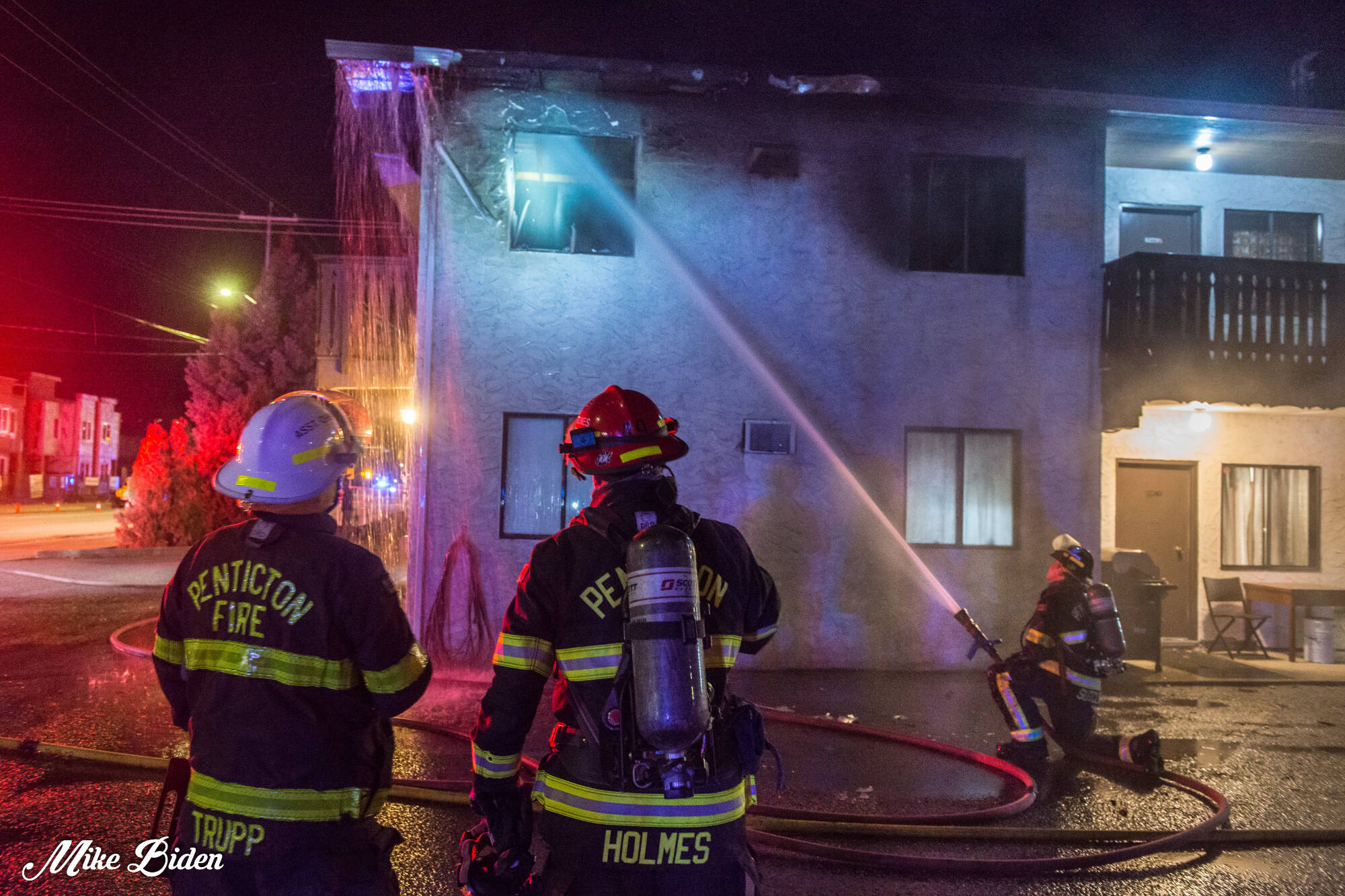 To report a typo, email: editor@pentictonwesternnews.com.
<>
Don't miss a single story and get them delivered directly to your inbox. Sign up today for the Penticton Western News Newsletter.
<>
---
@PentictonNews
newstips@pentictonwesternnews.com
Like us on Facebook and follow us on Twitter.