The worst has already come, which is good news for residents in and around the Whiteman's Creek area, as they continue to grapple with the impact of last weeks flood.
The Okanagan Indian Band (OKIB) Emergency Operations Centre (EOC) continues to monitor the creeks on reserve during the spring freshet. According to helicopter flights over the area, there is no longer enough snowpack to create significant changes in flow or flood danger.
Rapid damage assessment of properties affected will be beginning on Thursday, May 11. OKIB would like to advise boaters on the North Arm of Okanagan Lake to exercise caution while in the area. There is still a large amount of debris dispersing from the mouths of the creek in the vicinity of the North Arm of Okanagan Lake.
Crews provided drone flyover footage of the creek, taken on Wednesady, May 10.
Personal drones are not permitted within evacuation order areas, and out of respect for evacuated residents, people should refrain from flying drones or trespassing into the area.
Additionally, OKIB would like to remind individuals not to access properties south of Whiteman's Creek through Parker's Cove. Falcon Ave is still considered closed to non-emergency personel and is an evacuation order area.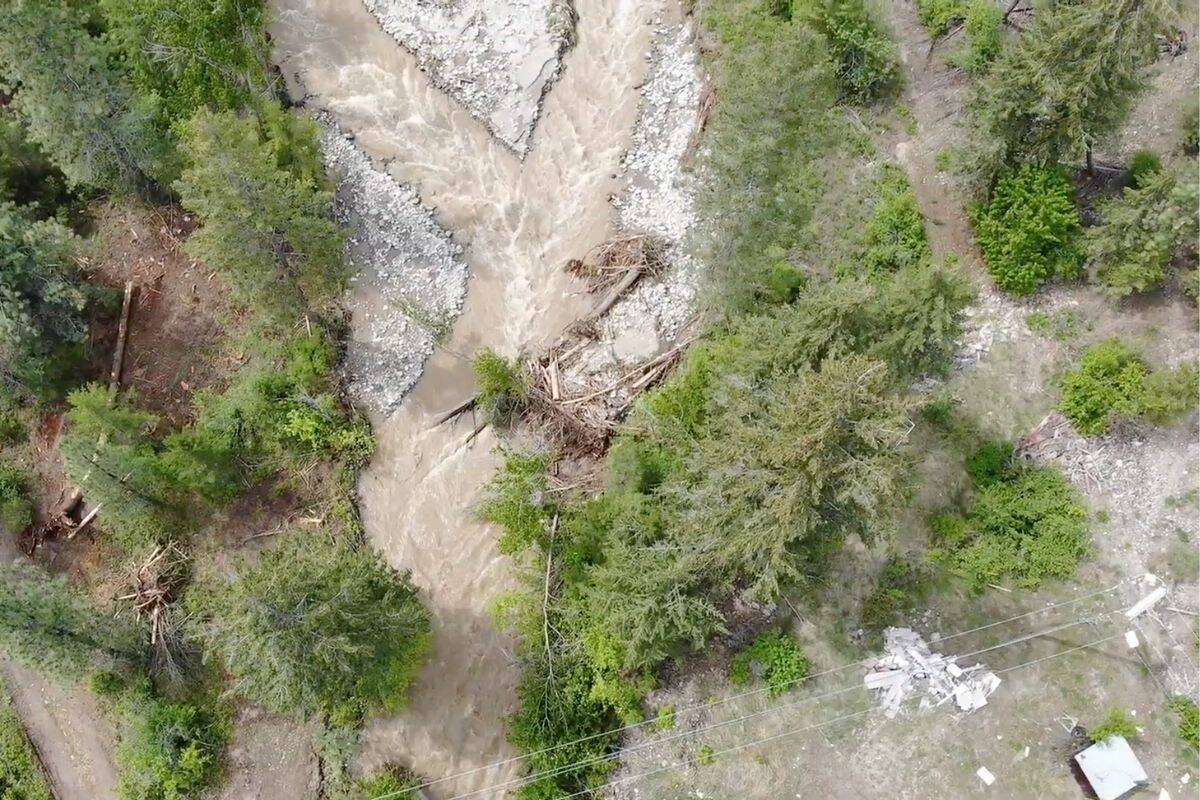 Emergency support services, which were provided to evacuees will begin tapering off soon, and those affected should contact your insurance provider as soon as possible.
---
@B0B0Assman
bowen.assman@vernonmorningstar.com
Like us on Facebook and follow us on Twitter and subscribe to our daily and subscribe to our daily newsletter.