An injured hiker spent the night in the Enderby Cliffs area, however, he was not alone.
Vernon Search and Rescue (VSAR) hiked into the area late Wednesday evening after receiving an emergency call.
The team found the hiker at about 10 p.m., but could not move him due to his injuries and location.
Search and rescue volunteers stayed with the hiker, providing advanced medical aid, while waiting for air evacuation at first light.
Penticton Search and Rescue's helicopter team was called into action to assist VSAR and mobilized at about 4 a.m., Thursday.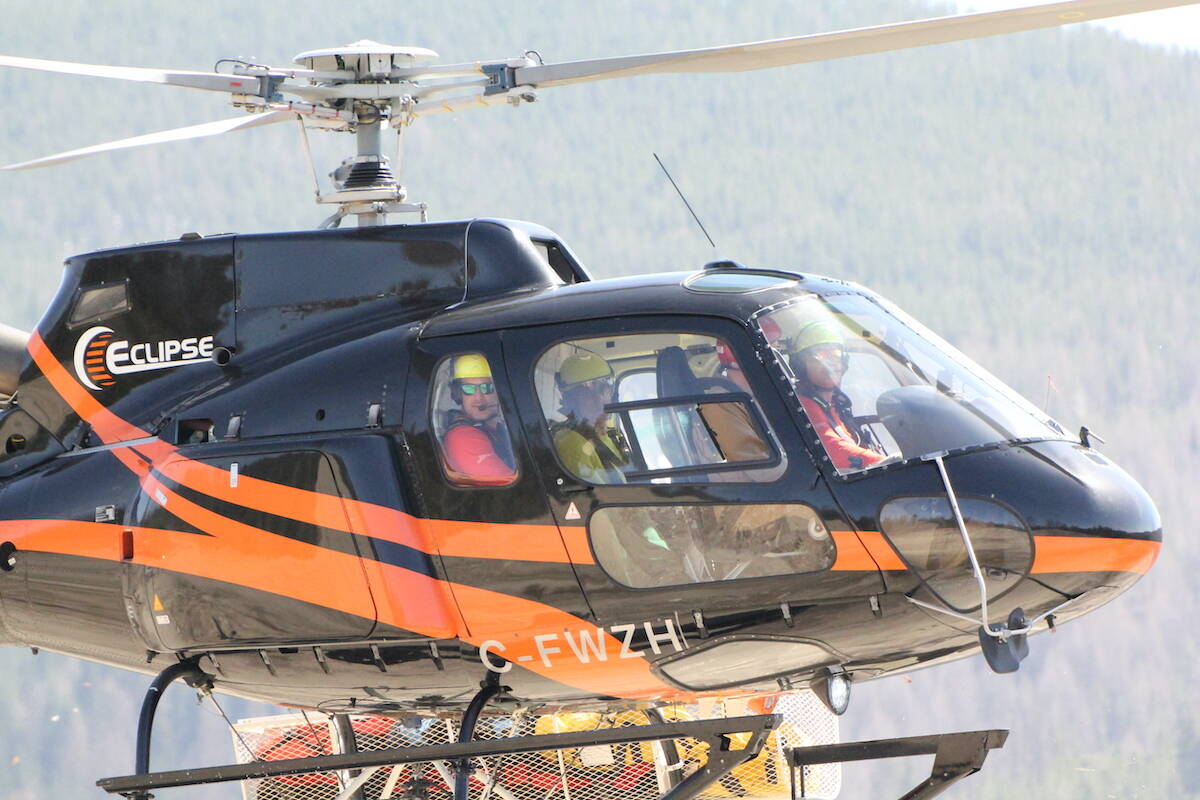 According to PENSAR's Randy Brown, the mission team consisted of three search and rescue long line rescue specialists and a pilot.
"The crew arrived in Enderby around 6:15 a.m. and airlifted the hiker out to a nearby ambulance," said Brown.
Once the hiker was in the care of BC Ambulance, PENSAR evacuated the VSAR Team members from the area.
"In the world of SAR collaboration is key and we love working with our neighbouring SAR Teams," explained Brown.